PTPM USM SHARE KNOWLEDGE AND EXPERTISE WITH SILPAKORN UNIVERSITY, THAILAND DELEGATES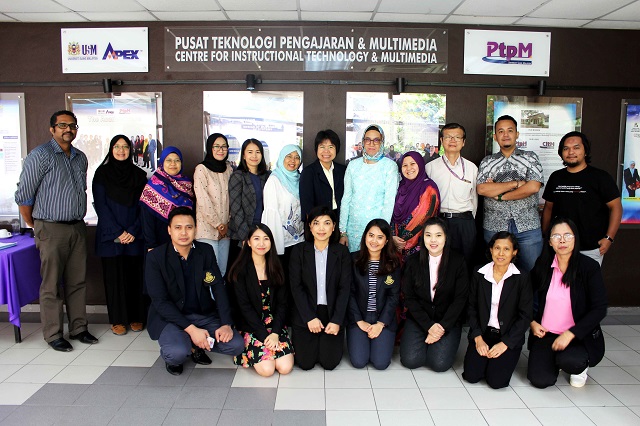 PENANG, 9 April 2019 – In line with the agenda of "Bringing USM to the World and the World to USM" as mentioned by the Vice-Chancellor, a PhD Colloquium was organised by the Universiti Sains Malaysia (USM) Centre for Instructional Technology & Multimedia (PTPM) here at the USM Main Campus.
Participants of the colloquium were delegates from Silpakorn University (SU), Thailand led by Associate Professor Dr. Thapanee Thammetar and Dr. Nammon Rungrit, along with seven Doctoral students.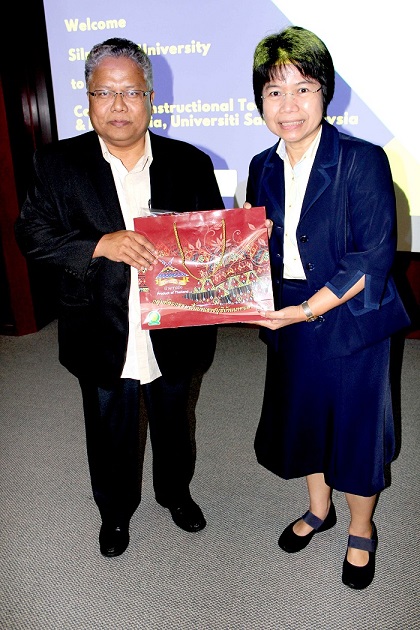 Associate Professor Dr. Rozinah Jamaluddin, who represented PTPM, in her welcoming speech to the delegates, said, the primary purpose of the colloquium was to provide the students with the opportunity to communicate effectively and practice public speaking with regard to their research topics.
"In addition, the students were given feedback by lecturers from PTPM and SU to further improve their research and to guide them in writing better theses," she added.
Meanwhile, speaking on behalf of SU, Associate Professor Dr. Thapanee Thammetar praised the efforts by PTPM of holding such a colloquium, which she believed would help to promote excellence in PhD research between both institutions and throughout the region.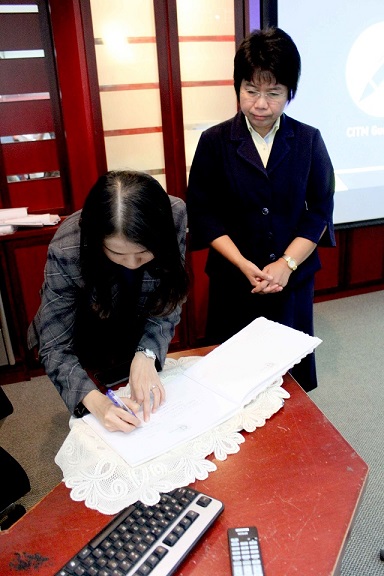 Two students from PTPM (Ms. Ro'zeah Md Napeah & Mr. Aizat Shamsuddin) and seven students from SU (Ms. Prueksa Dokkularb, Ms. Chonticha Manosin, Ms. Napaporn Boonsri, Mrs. Massaya Rungaroon, Mr Praiwan Khantasiri, Ms. Naraya Sirapanuwat & Ms. Waleerat Puttasri) shared their research findings.
The colloquium ended with a tour of the PTPM Audio and TV Studios, where the students learned more about the software and hardware used in both studios.
Original text and photos: PTPM/Editing: Mazlan Hanafi Basharudin