THE EYES CAN NOW TELL US MORE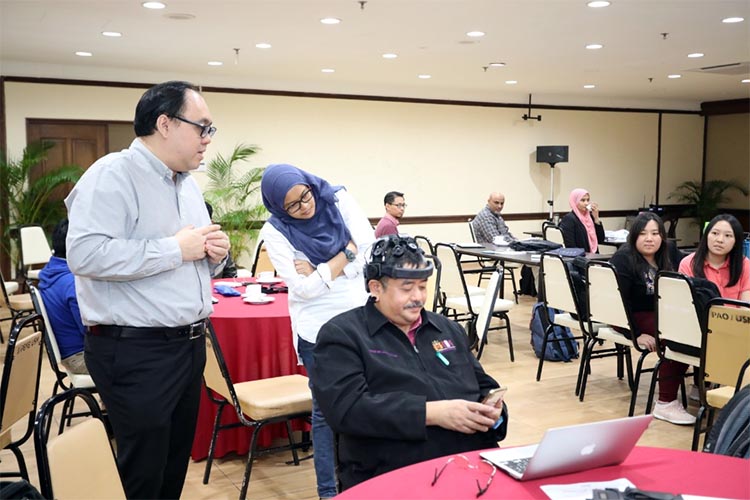 PENANG, 8 March 2019 - The Master of Cognitive Neuroscience programme at Sains @ KL is led by Professor Dato' Dr. Jafri Malin Abdullah.
Recently, Jafri Malin, a Professor in Neurosciences and Senior Consultant Neurosurgeon together with a team of Universiti Sains Malaysia (USM) academicians from the Department of Neurosciences at the School of Medical Sciences organised a workshop on 'Eye Tracking'.
Held in collaboration with the USM Graduate School of Business (GSB), the workshop with the theme 'Capture the Eyes Story' was aimed at introducing fundamental theories on how eye tracking can be linked to neuroscience and its application in various fields.
Eye tracking uses an eye tracker device to measure the positions and movements of the eyes. It helps in the analysis of how humans process visual information for interactive and diagnostics applications, as what humans look at would be good 'indicators' of what they think.
It can also give indications about the person's presence, attention, focus, drowsiness, consciousness or other mental states.
Director for the workshop, Dr. Aini Isma Fairus Abd Hamid said that eye tracking technology have numerous applications, among them in areas of neuro-marketing and security systems.
"The workshop also provided demonstrations to participants on brain-machine interactions and how data from eye tracking could be used for various purposes," she said.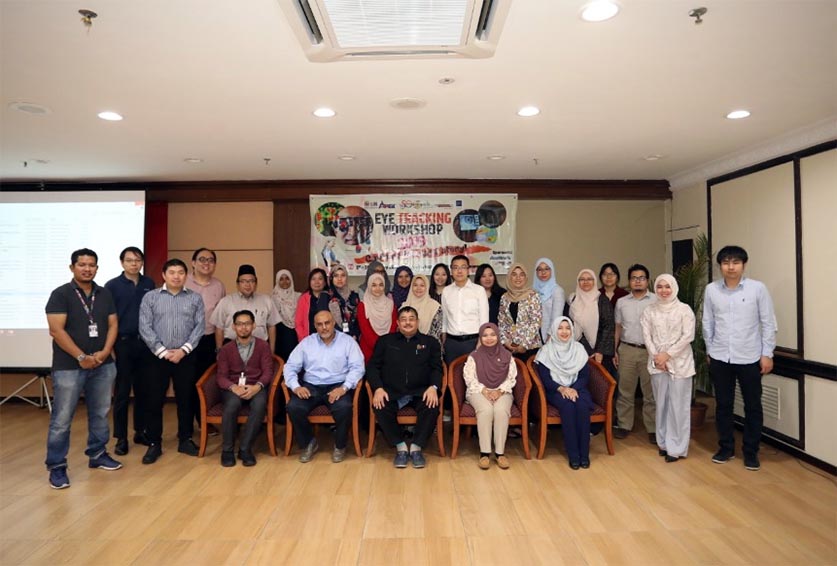 Lim Hui Sean, a student in the first cohort to enrol in the programme said that she studied the subject as a continuation from her undergraduate years.
Currently focusing on psycholinguistics, she found it to be interesting as she could look further into issues from the aspect of human interest.
"Behavioural intervention is one area where neuroscience can be useful. When the brain functions could be analysed, it could allow a better understanding of problems and to formulate solutions to the problems. One example would be to understand cases of autism. Another area would relate to marketing practices. There are various uses of this knowledge and technology in the future," she said.
Associate Professor Dr. Salmi Mohd Isa from GSB, then described how relevant the programme is, as it reflects the trans-disciplinary nature in having different disciplines working together.
"Students and participants of the workshop would be able to look at different opportunities in the application of the technology. This would later allow them to become entrepreneurs or job-creators in more areas of their own choice in the future," she said.
Participants of the workshop include students, academicians and industry personnel involved in the field of eye tracking and neuroscience.
Text: Mazlan Hanafi Basharudin