RCE PENANG SHARES EXPERTISE WITH PRESCHOOL TEACHERS ON GREEN GARDENING TECHNIQUES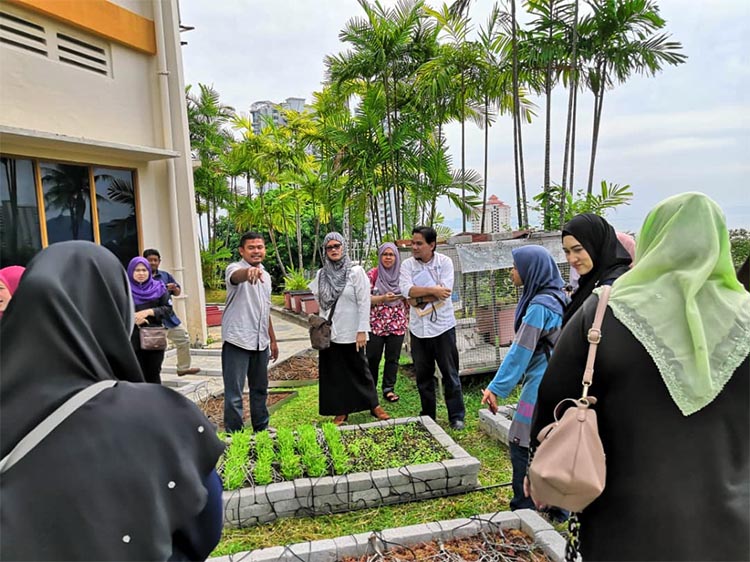 PENANG, 18 February 2019 – The Regional Centre of Expertise (RCE) at Universiti Sains Malaysia (USM) in Penang recently held a workshop on sustainable gardening practices.
The 'Integrated Green Garden' workshop, which was held at the RCE Penang premises at USM, was attended by 20 preschool teachers from 7 preschools around Penang Island.
The preschools are members of RSEN (Regional Sejahtera ESD Network) promoting Education for Sustainable Development (ESD) under RCE.
They were shown how gardening can be made more 'green', from the types of fertilisers to be used and produced to the planting techniques of what type of greeneries that could be easily planted and nurtured.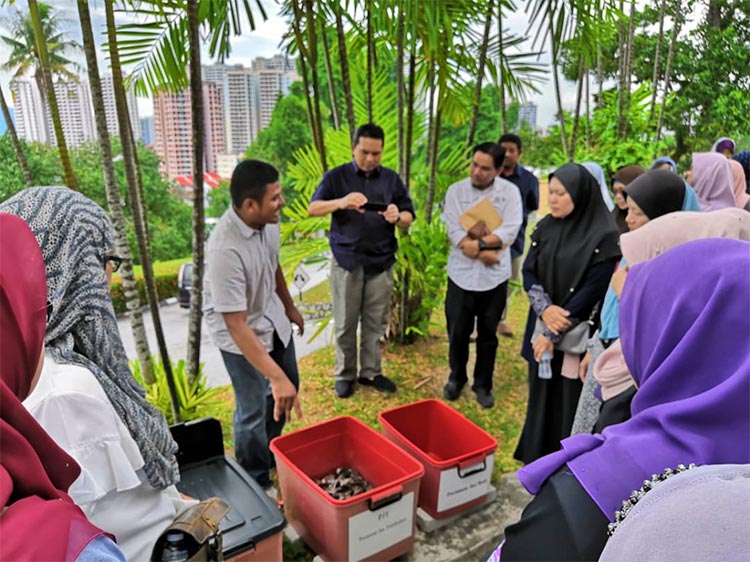 Muhammad Hafiz Ahmad, the resident RCE 'gardening-expert' was there to show the participants the various Integrated Green Garden initiatives.
The programme is part of a series of programme for school teachers conducted by RCE Penang, which has the support of UNESCO-IHP Malaysia, an organisation under the United Nations that focuses on efforts to educate the people on water and environmental sustainability-related issues.
RCE Penang continues to promote sustainable development issues through its programmes and networks. The next workshop would be held in early March.
Those who were present include RCE Coordinator, Professor Dr. Munirah Ghazali; UNESCO-IHP Deputy-Secretary, Haji Mohamad Shiham Ab Ghapar; UNESCO-IHP Secretariat, Nasarudin Nazir; ESD programme facilitator, Dr. Nooraida Yakob; RCE staff and other participants.
RCE Penang is a United Nations recognised Reginal Centre of Expertise (RCE) on Education for Sustainable Development (ESD) that works in partnership with key stakeholders to bring about change for sustainability at the community level.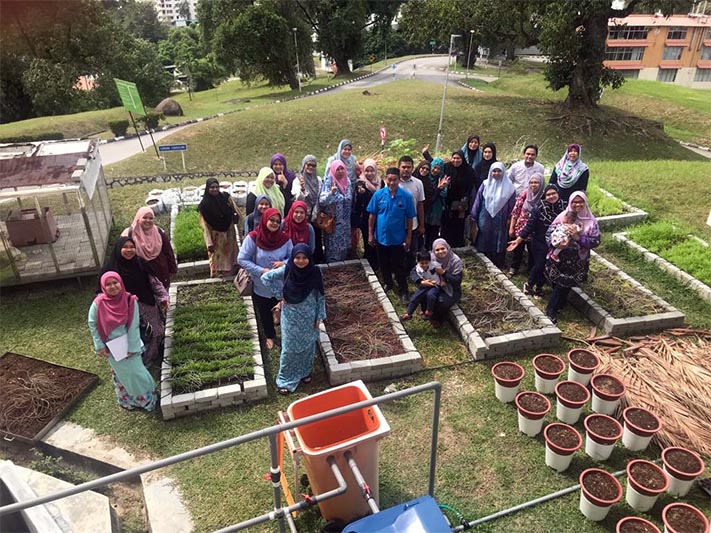 Hosted by USM, RCE Penang is part of a growing global network of over a hundred RCEs. The Global RCE Secretariat is based at the United Nations University Institute for the Advancement of Sustainability (UNU IAS) in Tokyo, Japan.