MAKING THE GRADE: WHAT TO LOOK FOR IN A UNIVERSITY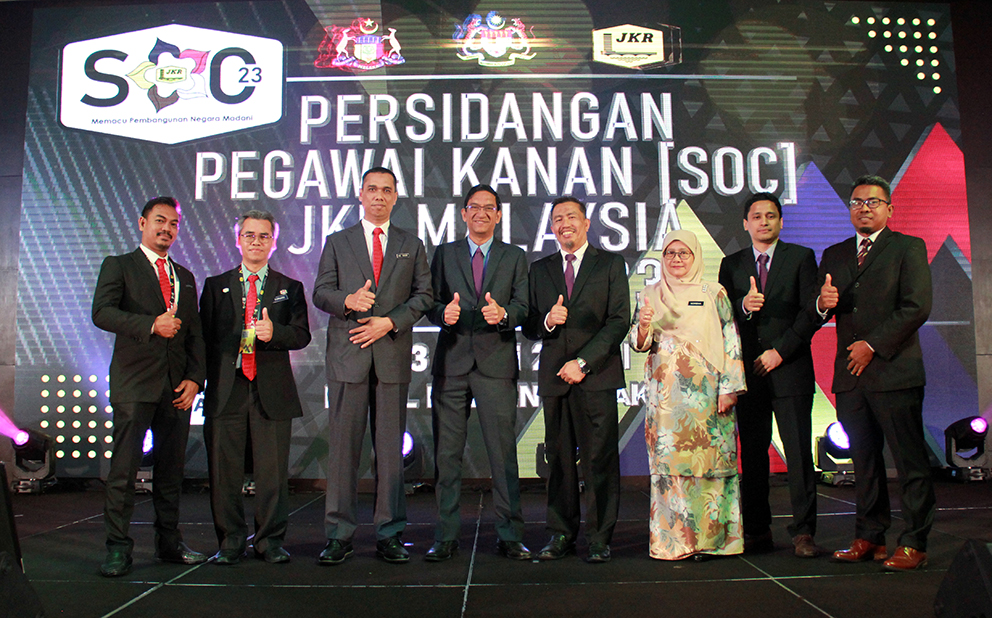 Thinking of becoming the next Bill Gates, Steve Jobs or even Dr. Sheikh Muszaphar? Want to know your potential for success? Come discover what the future has reserved for you. Take the first step. Jom Masuk IPT!
For the whole month of March, the 'Jom Masuk IPT' programme, courtesy of the Malaysian Ministry of Education, would be on tour throughout the country.
Several locations have been chosen as designated regional stops, one being Universiti Sains Malaysia (USM), to allow the school-leaving crowd to have a better understanding of what are the choices available for them, as they try to decide on a better future for themselves.
A university is not just a place that one goes to complete one's academic pursuits. Since the middle ages, a university has ideally presented a lively setting for students to gather in public spaces to hold discussions, as well as to socialise and get inspired. These spaces would serve as extensions of classrooms in offering a well-rounded educational experience.
When it comes to choosing a university as your place to learn (and play) for the next 3 to 4 years, here are things that could help you decide better. Of course, if would be good to consult others too:
1. Availability of preferred subject - this is the main criterion in choosing where to study. A university that offers a course in the preferred subject would easily qualify as a choice. To be able to secure a place there would surely be a good start to your academic journey.
2. Availability of financing options - surely there is the need to have the finances such scholarships or study funds ready when choosing to study at a university. From study fees to accommodation, from books to computers and study-related items, along with other living needs, all would require a stable financial resource to sustain studies until its completion.
3. Reputation of university - being able to enrol in a university of good reputation would bring additional benefits. The dedicated faculty and wonderful programmes would be of great help in completing the studies, not to mention the available facilities, networking and other supporting services to offer a more wholesome experience.
4. Location of university - this would be a secondary factor for some, as it would depend on one's preferences and needs. Whether the institution is located in an urban or rural setting, close to the sea or has a view of the mountains and within the vicinity of other public spots, there is bound to be a location that would cater to most individual needs.
5. Surroundings of university - any additional place of interest would be a bonus to the institution, whether it's a nearby national or public park, a heritage location, transportation choices or even across-the-street convenience stores. Having such extras close by would surely help in making one's day more rewarding.
USM continues to provide a campus setting that would support and promote academic studies, research and networks. As a leading university located close to a UNESCO heritage site in the country, USM aspires to instil in its citizens a desire for exploration and excellence.
USM once again will host the National Higher Education Carnival (KPTN) "Jom Masuk IPT" for the Northern Region (Zon Utara) on 9 - 10 March 2019 (Saturday and Sunday) from 9.00 am to 5.00 pm at the Padang Kawad USM, Penang.
Going to the university is a major step in life. Plan and choose well so that the experience would be truly worthwhile and fulfilling. Many have said that student life is the most enjoyable part in one's life. Make it true for you too.