KNOWING THE ART OF PICKING ONE'S BRAIN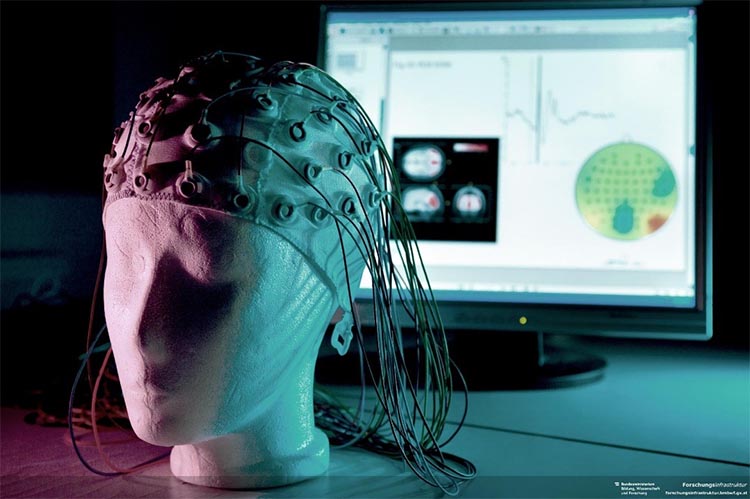 Fancy forecasting the trends or customers' behaviour in the future?
Knowing how people think would be helpful in predicting and understanding their choices and actions. By learning the art (and the science behind it) of picking one's brain, there is a way to do so now.
Studying how the brain works, or neuroscience, is what's currently offered at Universiti Sains Malaysia (USM).
Neuroscience looks at how the brain and the nervous system function and work together in every human being.
The USM Centre for Neuroscience Services and Research (P3Neuro) is among the pioneering centres to study the field in the country.
It is headed by Professor Datuk Dr. Jafri Malin Abdullah, who is known to be one of the leading experts and one who introduced and developed the field of clinical and experimental neuroscience in Malaysia.
P3Neuro and the Neuroscience Department at Hospital Universiti Sains Malaysia (HUSM), Kubang Kerian, Kelantan have been providing valuable services to the surrounding community as well as nearby localities, catering to approximately 2,500 inpatients and 7,000 outpatients per year, dealing with a wide spectrum of neurosurgical illnesses.
Its healthcare services include general neurosurgery as well as neurooncology, vascular neurosurgery, functional neurosurgery and pediatric neurosurgery.
At the same time, it has been utilising high-end technology in the teaching of advanced medical sciences to its specialists, training them in the field of clinical neurosciences.
Established more than six years ago, P3Neuro is also recognised as a World Federation of Neurosurgical Societies training centre.
It is also presently offering the Master of Cognitive Neurosciences studies. The USM School of Medical Sciences (PPSP) website showed that the postgraduate degree aims to produce graduates who would be able to fit into a broad range of careers regarding neurosciences at various institutions or establishments.
According to Jafri Malin, the course would promote interdisciplinary knowledge in the arts and sciences to the postgraduates, and during the period of study, would allow those from the non-science disciplines to have a better understanding of the sciences.
Potential careers to be explored would involve neurobusiness, neuromarketing, computational neurosciences, social neurosciences, neurolinguistics, neuroeducation and neurobehaviours, among others.
For those who are keen to pursue their studies further, it would allow them to proceed to doctorate level courses which promote inter-disciplinary studies in the arts and sciences.
When you consider the fact that theories on how the brain works have been featured (and fictionalised) in many (Hollywood-based) movies, the field must surely be exciting to warrant their representation in such creative works.
As mentioned by Jafri Malin from an interview, "Who knows, perhaps one day, a Malaysian can shed light on some of the most enduring mysteries in neuroscience, such as the nature of creativity, dreams and even consciousness."
Text: Mazlan Hanafi Basharudin