PENANG CHIEF MINISTER VISITS USM ARCHAEOLOGY DIG SITE, 200-YEAR OLD CANNON AND MORTAR FOUND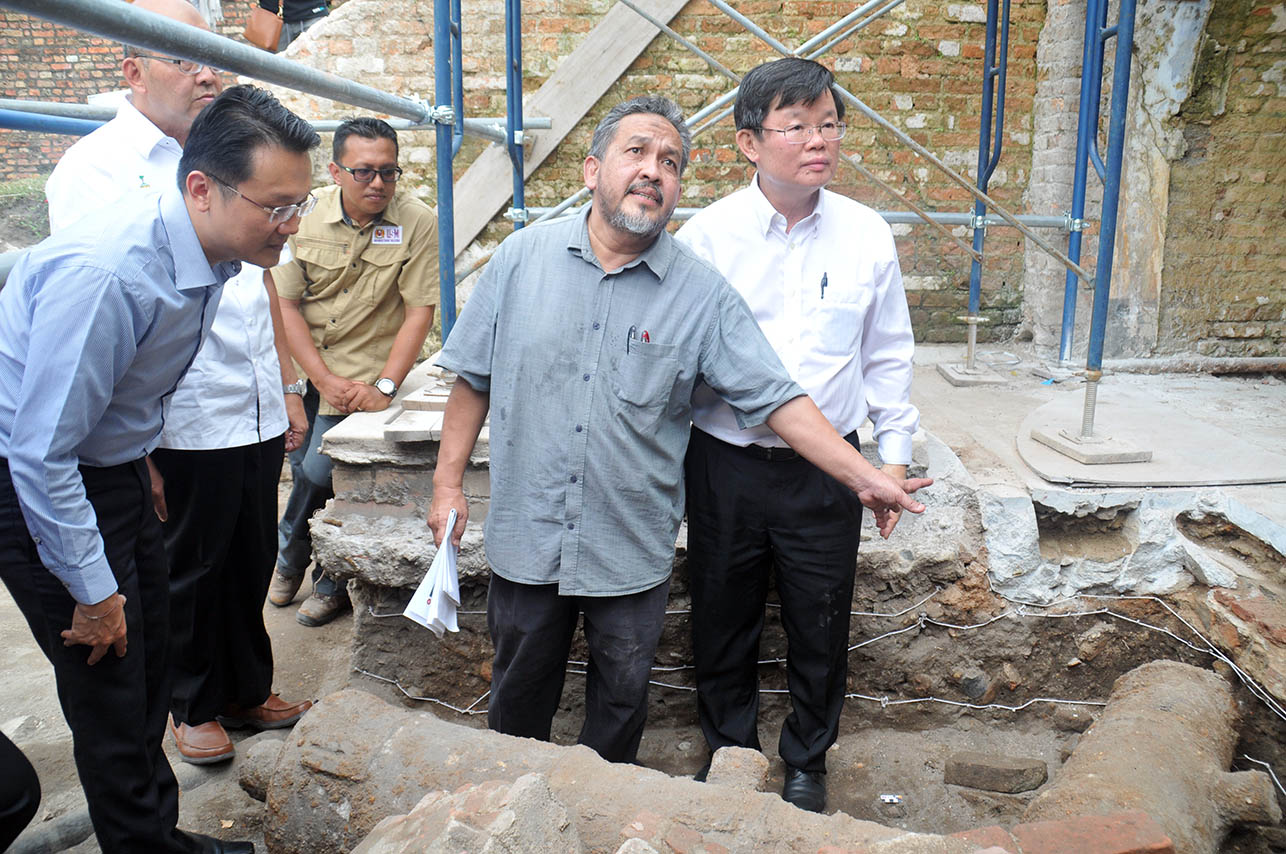 GEORGETOWN, 28 January 2018 – Penang Chief Minister, Chow Kon Yeow took some time off from his busy schedule to visit the Universiti Sains Malaysia (USM) archaeology dig site, with the discovery of a cannon and a mortar, which could lead to the completion of the data compiled on the actual history of Fort Cornwallis at Padang Kota Lama in Penang.
Following the discovery of two other cannons within the site last year, researchers from the USM Centre for Global Archaeological Research (PPAG) have succeeded in unearthing these historical artefacts while doing their excavation work recently.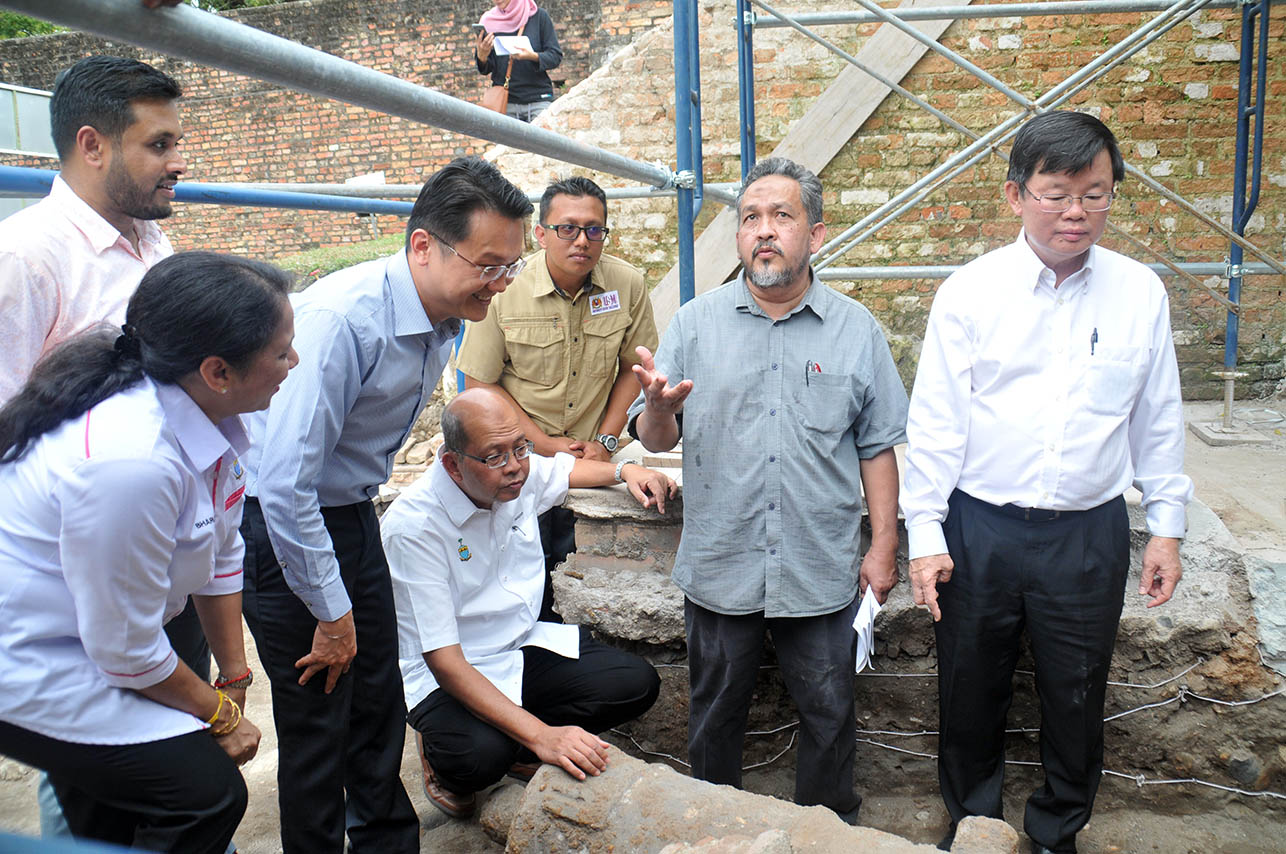 Both artefacts have been confirmed to be more than 200 years old, which is during the era of King George in Britain circa 1780-1882.
According to the Director of PPAG USM, Professor Dato' Dr. Mokhtar Saidin, based on studies made, it is estimated that more than 100 cannons and 10 mortars are still buried within the perimeters of Fort Cornwallis, and further research and excavation work would be continued with the cooperation of the Department of National Heritage.
"USM has been given the permission by the Department of National Heritage to conduct studies and undertake excavation work at the Fort Cornwallis site until November this year, with the hope that within that period we could uncover and compile more extensive data with regard to the history of Fort Cornwallis, which at present is mainly based on theories and without any solid evidence to be found on site," he said.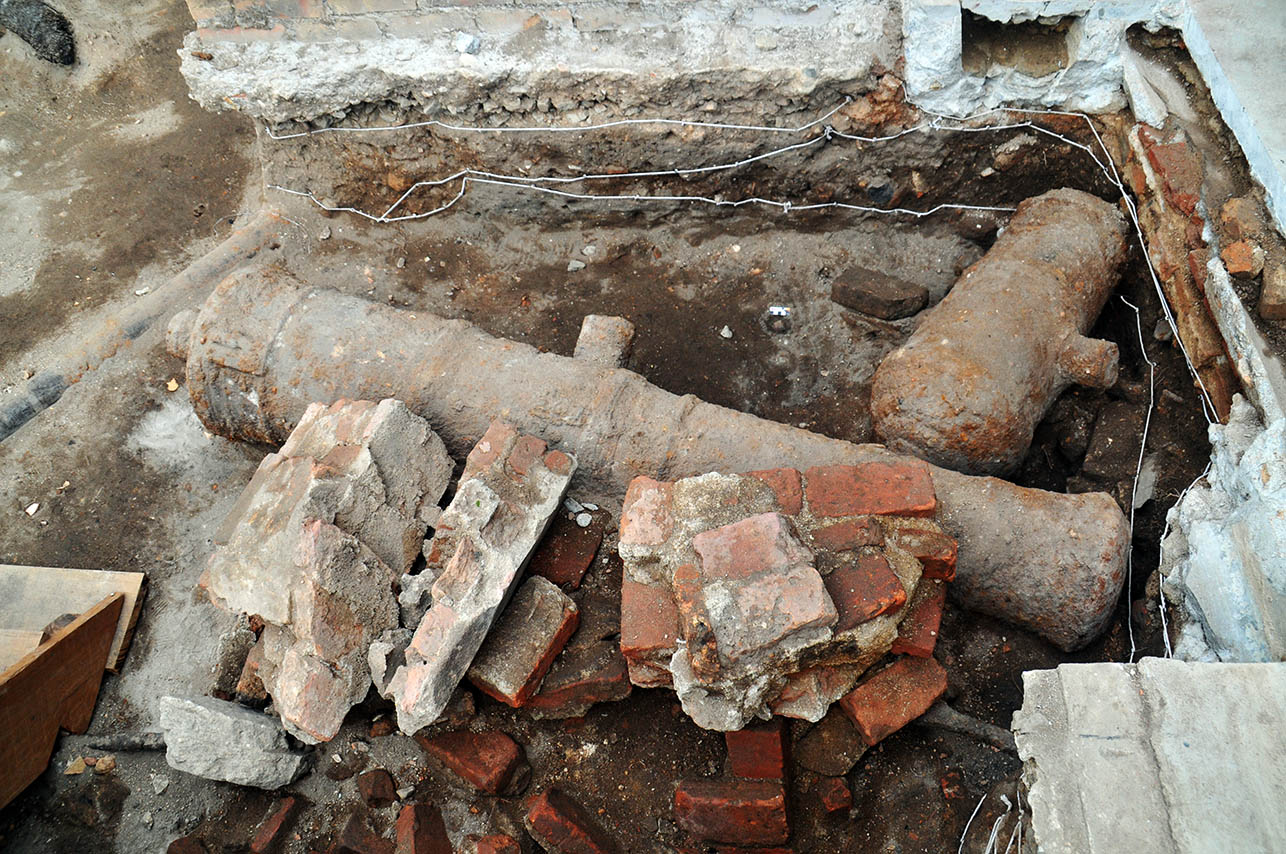 He added that, both the cannon and mortar would be sent to PPAG USM for further analysis and conservation/restoration work to be done.
At the same time, the Penang Chief Minister truly hoped that the historic findings could further support the evidence on the history of Fort Cornwallis, which used to be under the British and Japanese rule, and for it to become a Penang state heritage that could be preserved and treasured.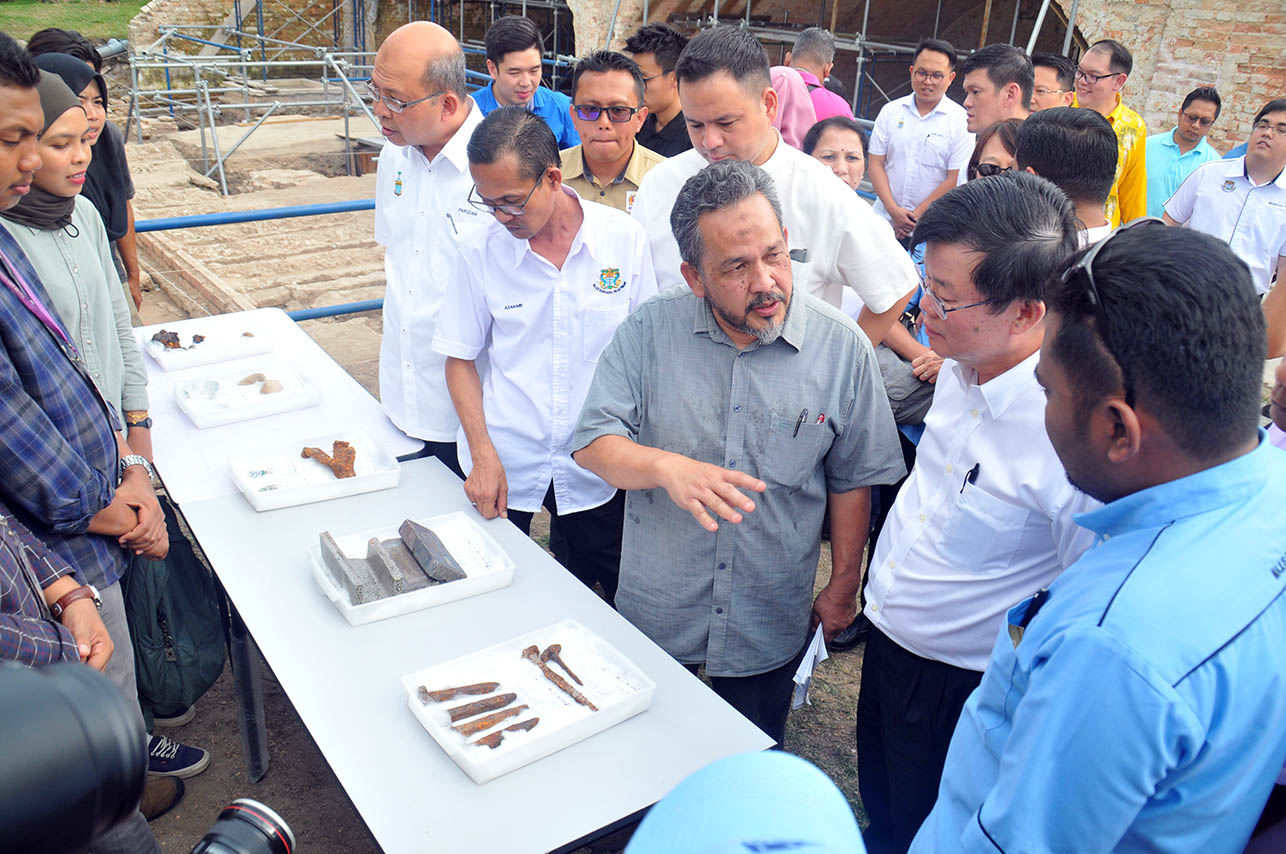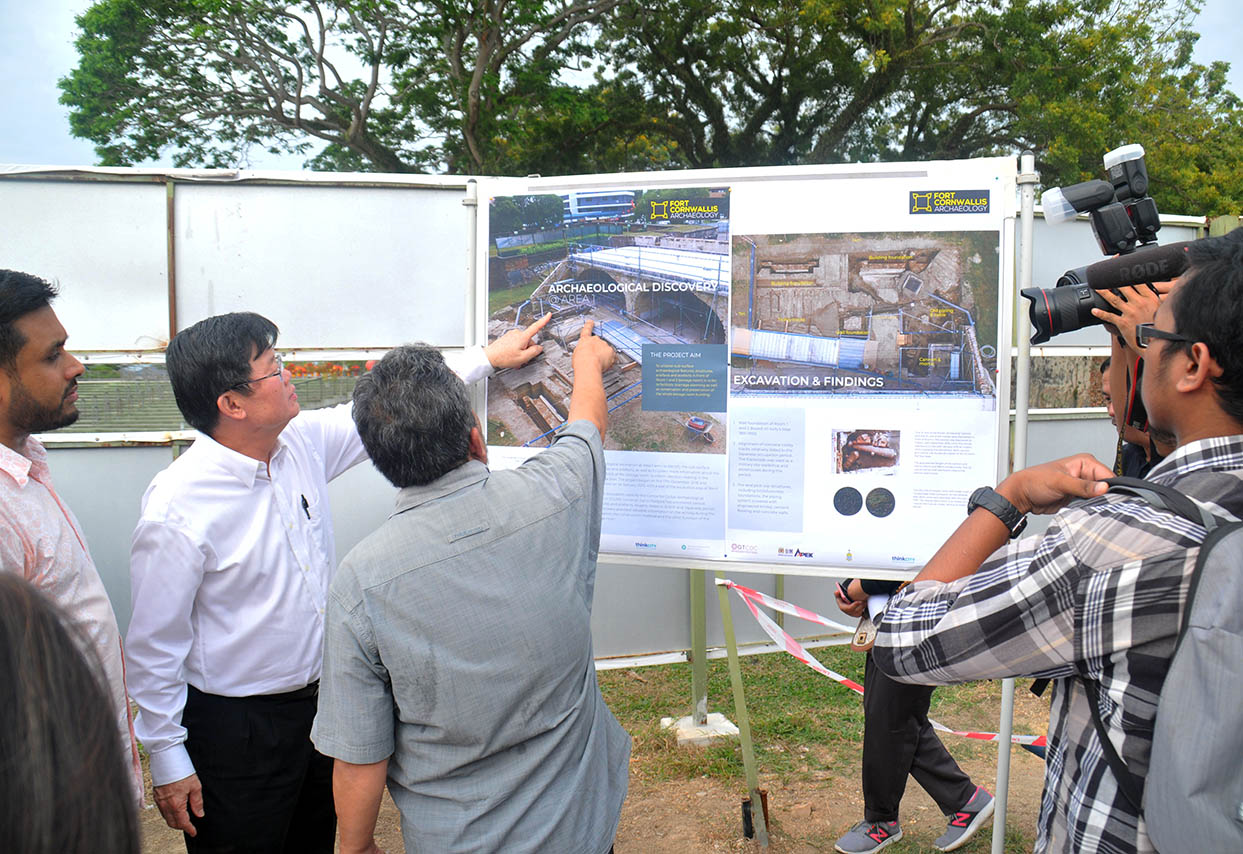 Also present were the Penang State Secretary, Dato' Seri Farizan Darus; Penang Island City Councillors; Deputy Director, PPAG USM, Dr. Velat Anak Bujeng and researchers from the centre.
Translation: Mazlan Hanafi Basharudin