FROM STEM, STEAM, STREAM TO STREAMED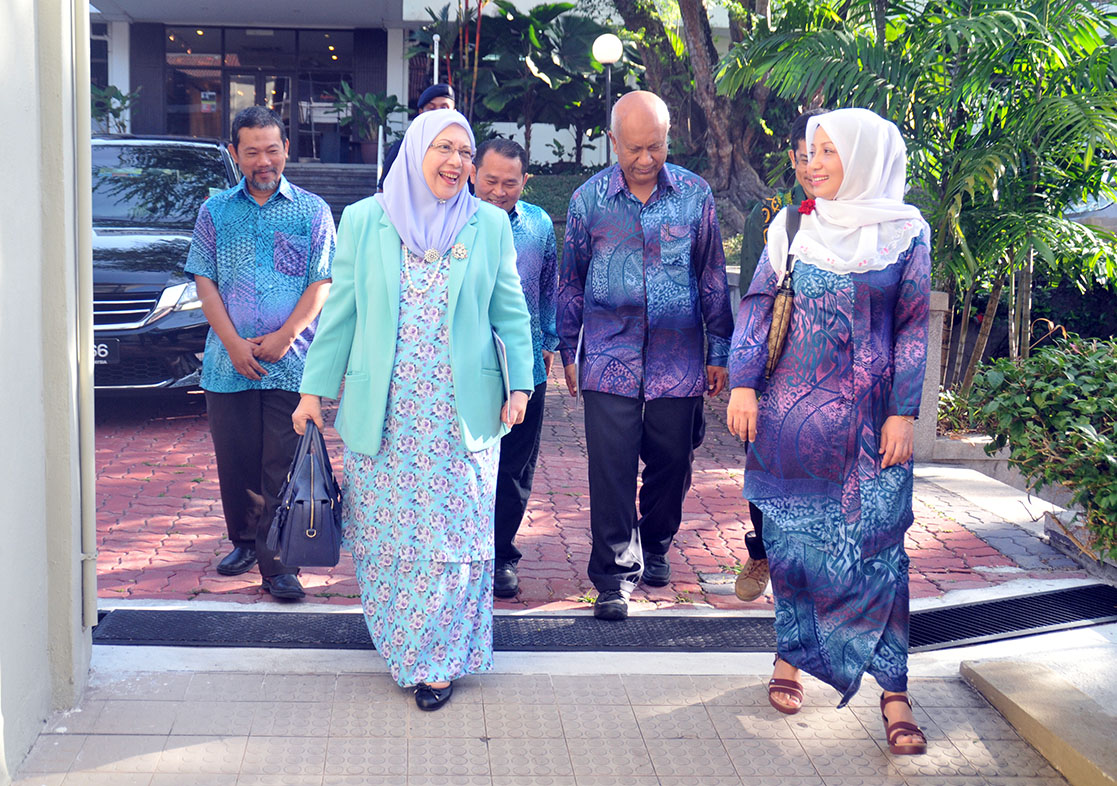 PENANG, 25 January 2019 - "Studies in Science, Technology, Engineering and Mathematics (STEM) is important but we also need children to study Arts and Humanities, so that they can touch base with humanity with (STEAM)," said the Vice-Chancellor of Universiti Sains Malaysia (USM), Professor Datuk Dr. Asma Ismail during her keynote speech at the 1st International Conference on STEM Education (iSTEM) 2019 held here today.
"We also need the students of the future to be balanced students between knowledge and character, while values which need to be emphasised would be on Reading/Religion which became (STREAM).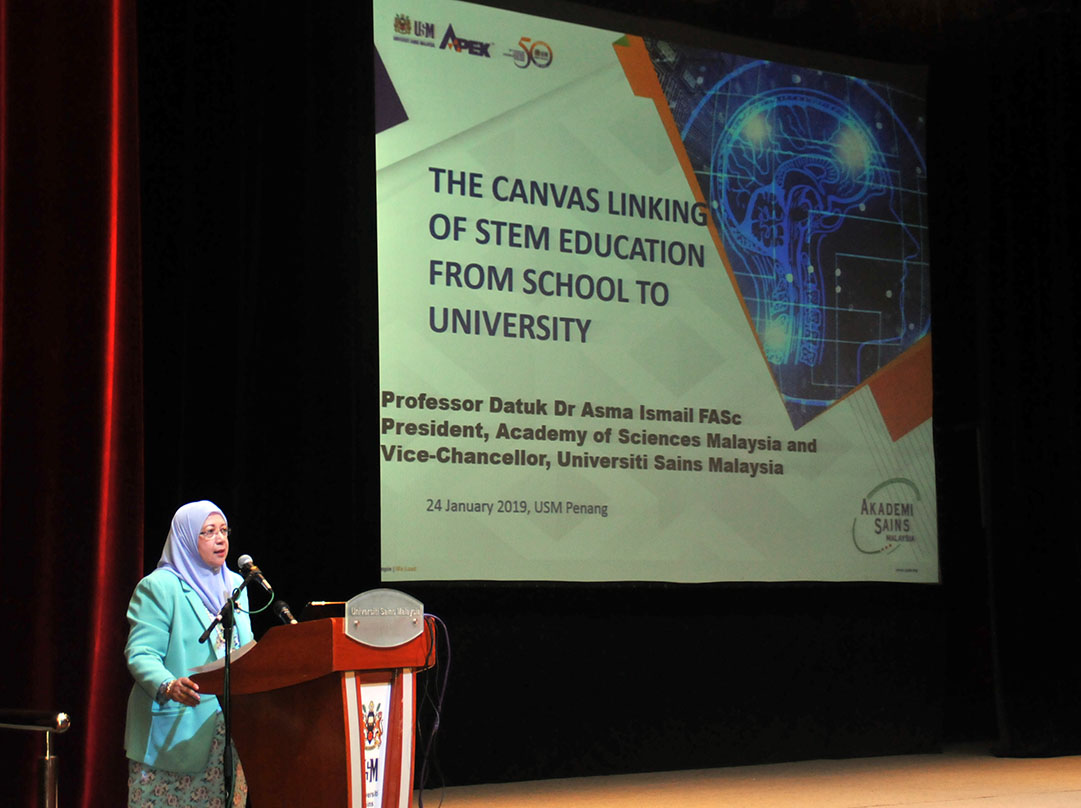 "Skills of the future include the ability to learn, share, connect and build good relationships with colleagues and the ability to understand how technology and society interact to drive progress for all stakeholders; by including Entrepreneurial and Design skills, (STREAM) would become (STREAMED)," she added during her keynote speech entitled 'The Canvas Linking of STEM Education from School to University'.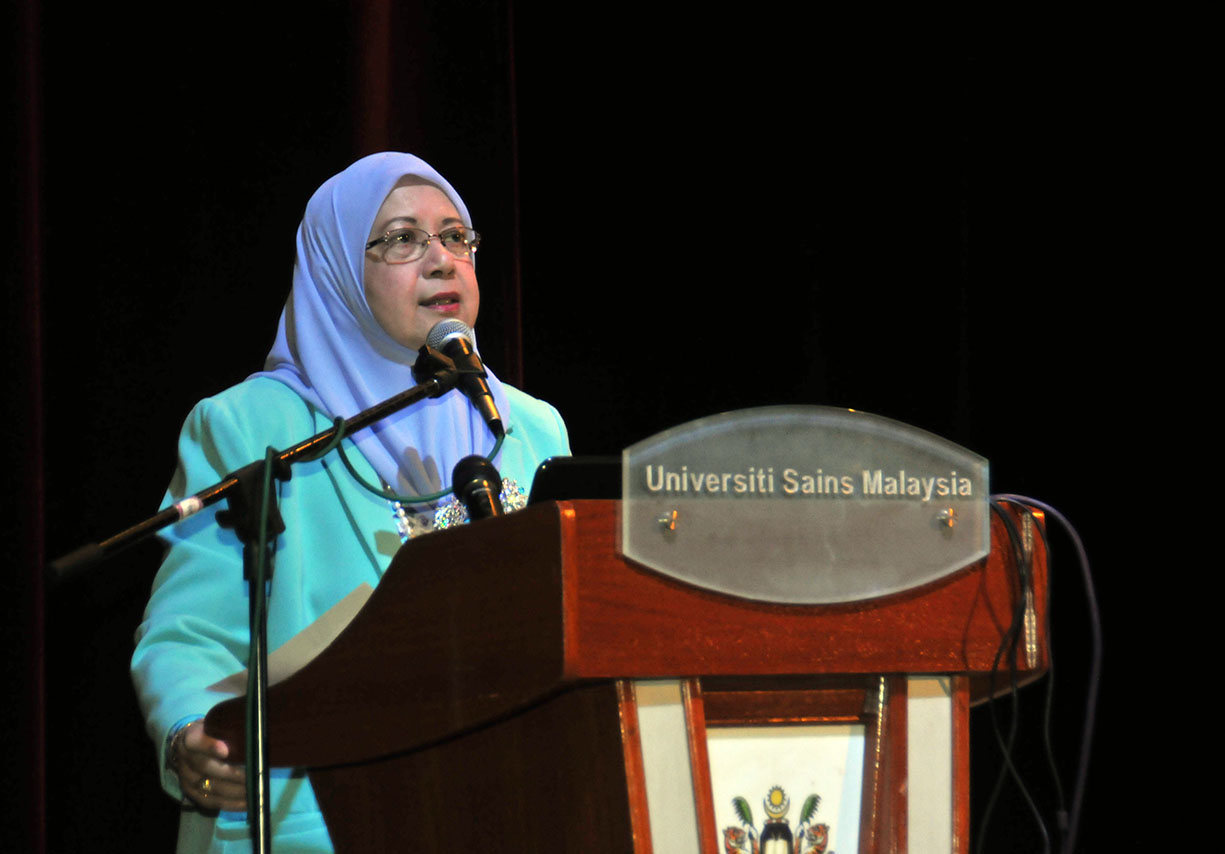 Asma further stressed that survival in the 21st century relies on three critical skills which are learning & innovation; digital literacy and career & life skills. For that, our education system (schools and universities) should provide a better learning space and a better learning experience.
iSTEM 2019 was organised for the first time by the USM School of Educational Studies and supported by Ministry of Education (MoE), Penang State Government, Tun Hussein Onn Teachers' Provident Fund and Penang State Education Department.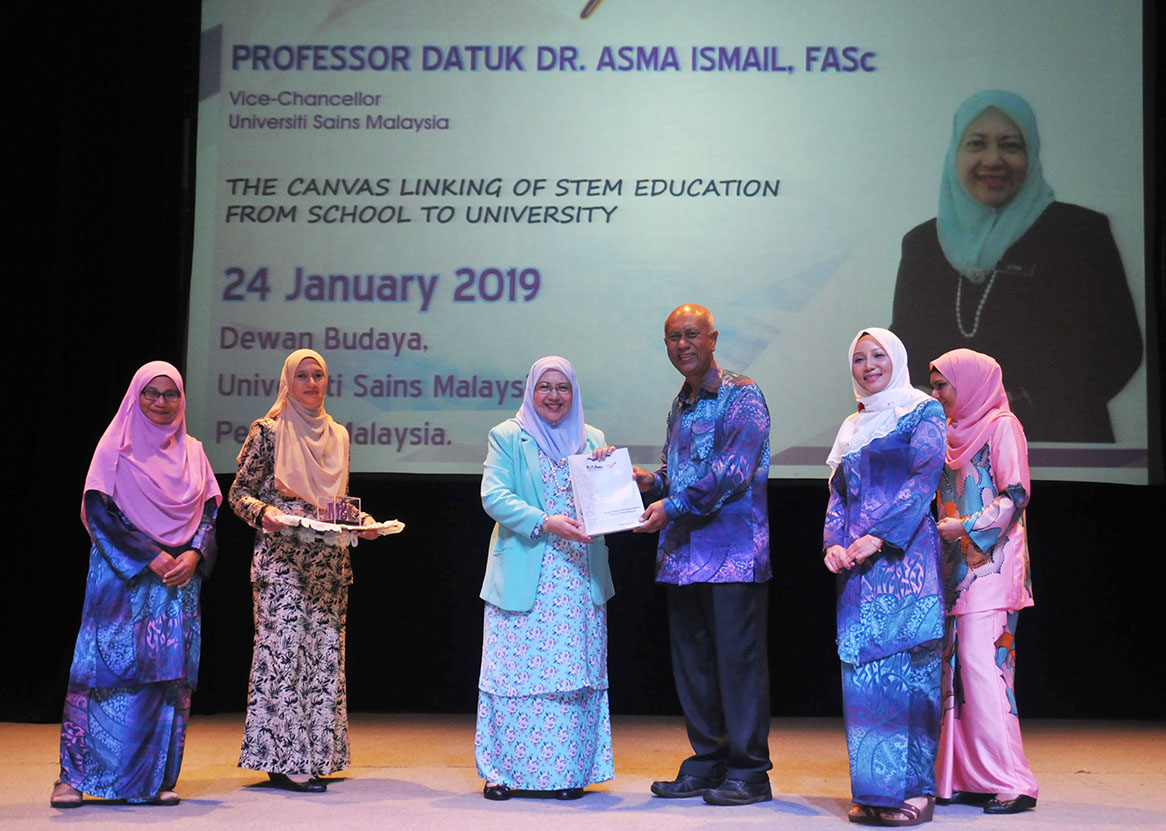 Close to 400 participants attended the inaugural 3-day conference. The theme of the conference is 'Enriching STEM Education with 21st Century Learning Skills'.
Text: Nor Rafizah Md. Zain