CELEBRATING TOGETHERNESS IN ACHIEVING EXCELLENCE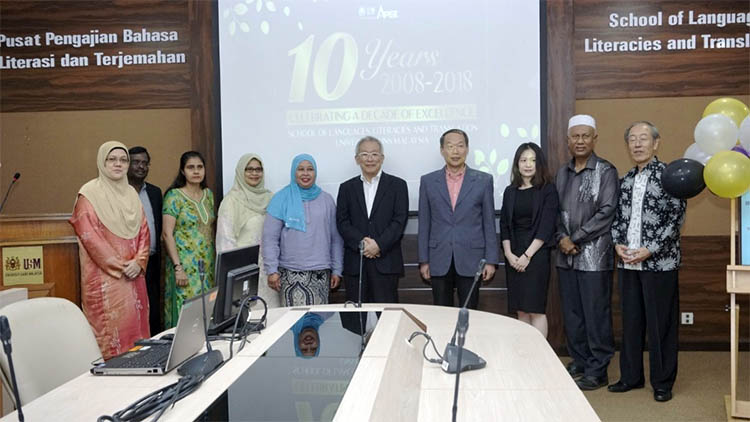 PENANG, 20 December 2018 – The Universiti Sains Malaysia (USM) School of Languages, Literacies and Translation (PPBLT) held a get-together recently to commemorate its 10 years of being a School at the university.
PPBLT became a School in 2008. The celebration themed 'Celebrating a Decade of Excellence' was to honour the achievements throughout the years it has been operating as a school, as well as the people and organisations, locally and abroad, involved in making it into what it is now.
The guests of honour who were present included the Consul-General of Japan, Deputy Consul-General of Thailand and Vice-Consul of the People's Republic of China in Penang. Other invited guests included the Heads of Department (HODs), Deputy Deans, Programme Heads, current staff, former staff and retired staff of PPBLT.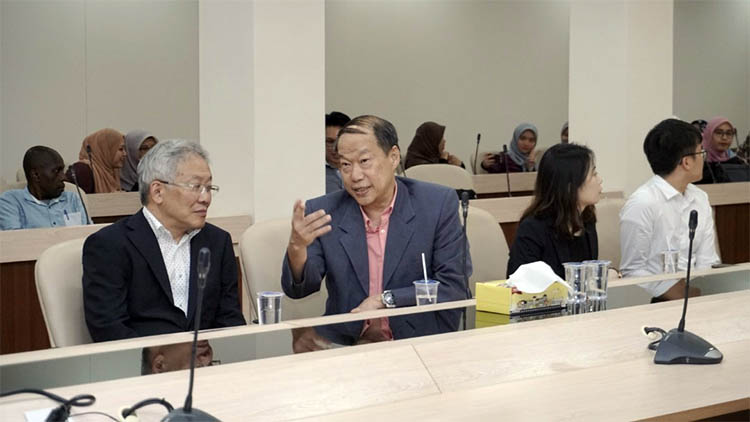 Reflecting on the school's growth and achievements, the Dean, Professor Dr. Tengku Sepora Tengku Mahadi said, though the School is celebrating its 10th year, it has been operating for a much longer period of time.
"Throughout the years, the School has seen growth in a number of areas, in terms of the number and types of courses and programmes being offered, the number and nationalities of students coming to undergo their studies and the composition of the staff members.
"Currently, there are 121 language teachers and 15 lecturers serving at the school, with branches at the Main Campus, the Engineering Campus and the Health Campus," she said.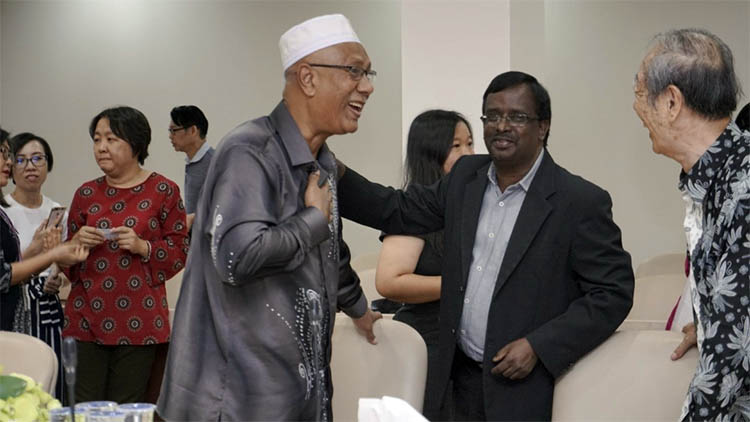 She also thanked everyone who has been involved in the preparations for the event as they only had three weeks to finalise the programme for the celebration.
At the same time, an international journal was also launched at the celebration. The multidisciplinary journal, known as the 'International Journal of Language, Literacy and Translation (IJoLLT), is published by PPBLT and highlights discussion relating to various academic aspects of and research findings on languages.
IJoLLT is an online biannual journal (ijollt.usm.my), offering free access to readers in its efforts to widen its reach to the public. It is published in March and September, and articles for submission are accepted both in the English and Malay languages.
PPBLT was established in 1972 as a Language Unit under the School of Education which was later upgraded into the Centre for Languages and Translation (CLT) in 1985.
CLT also played an advisory role at the university through its Terminology Unit. This Terminology Unit shouldered the responsibility of providing assistance to Dewan Bahasa dan Pustaka (DBP) in terminology building in Bahasa Malaysia.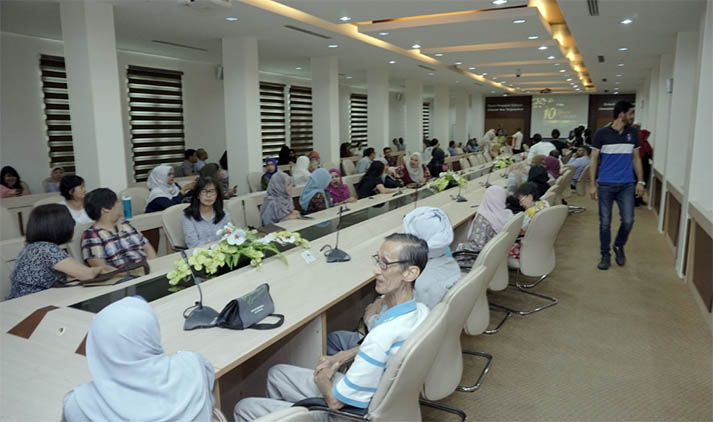 CLT was upgraded to the School of Languages, Literacies and Translation (PPBLT) on 19 November 2008 and could offer degree programmes in various language-related specialisations and continues to provide quality language-based services.
It now offers the Bachelor of Arts (Hons.) English for Professionals programme, designed to meet current demands for career-oriented degree programmes. The School also offers three minor programmes in foreign languages namely Chinese Language, Japanese Language as well as Communicative Arabic.
Graduate studies programmes by research leading to a Master of Arts (MA) or a Doctor of Philosophy (PhD) with specialisations in English Language, TESL, CALL, Educational Technology, Literacy Studies, Bahasa Malaysia, Linguistics, Terminologies, Translation, Interpretation and other language-related fields are also available.
As its vision and mission, the School is committed to the development and delivery of educational and professional language programmes of the highest standards to meet existing and emerging needs of our students, community, and nation.
Text: Mazlan Hanafi Basharudin