JERRY CHOSEN AS 'TOKOH SISWA' USM 2018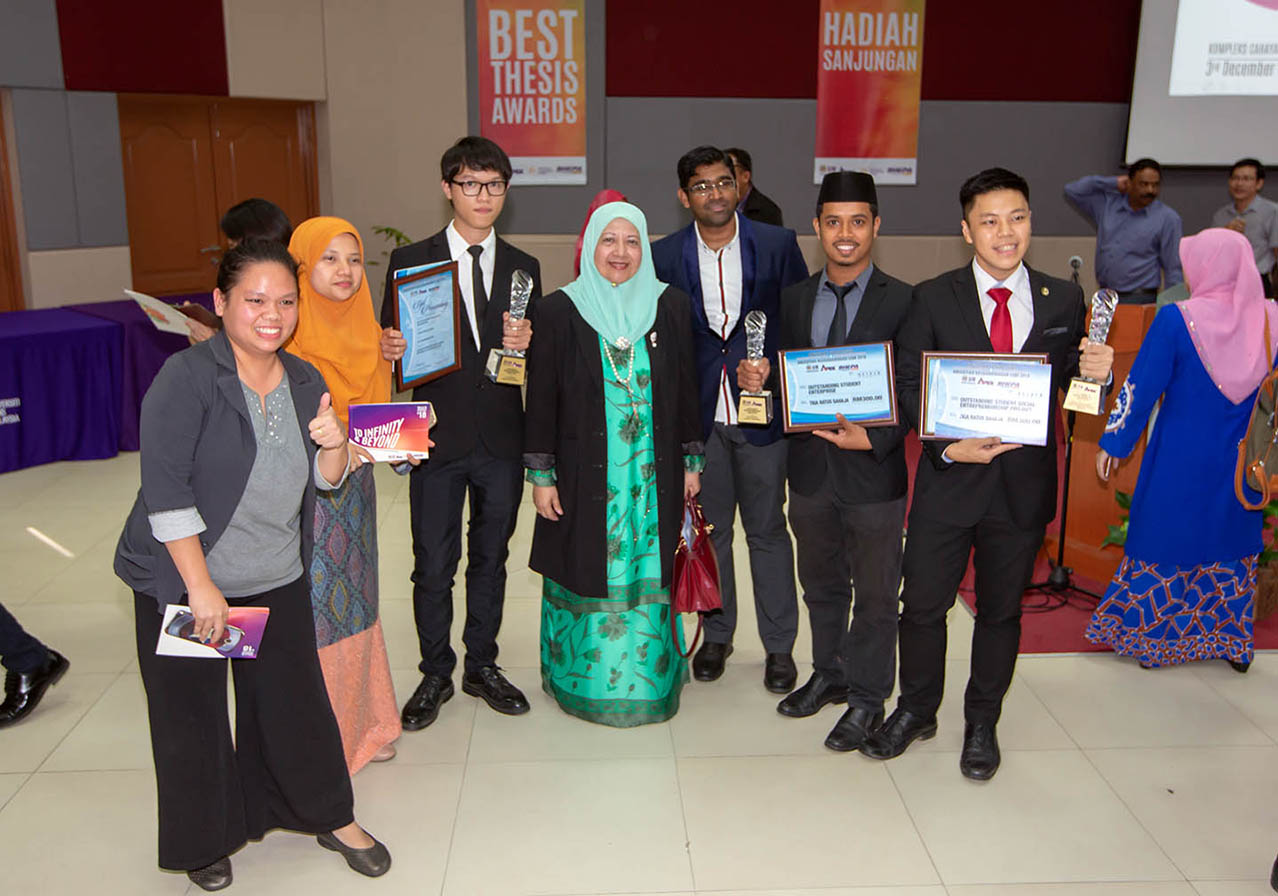 PENANG, 4 December 2018 – A Final-Year student from the Universiti Sains Malaysia (USM) School of Languages, Literacies and Translation (PPBLT), Jerry Yacob, 24, was chosen as 'Tokoh Siswa' USM at the 'Majlis Persada Kencana' (MPK) 2018 held recently.
"I dedicated this success to my mother and father as they have continuously supported me in my studies, at the same time giving me the freedom to pursue my interest in the cultural activities especially in dance," said Jerry with a tinge of sadness in his voice, as his mother is hospitalised at that time.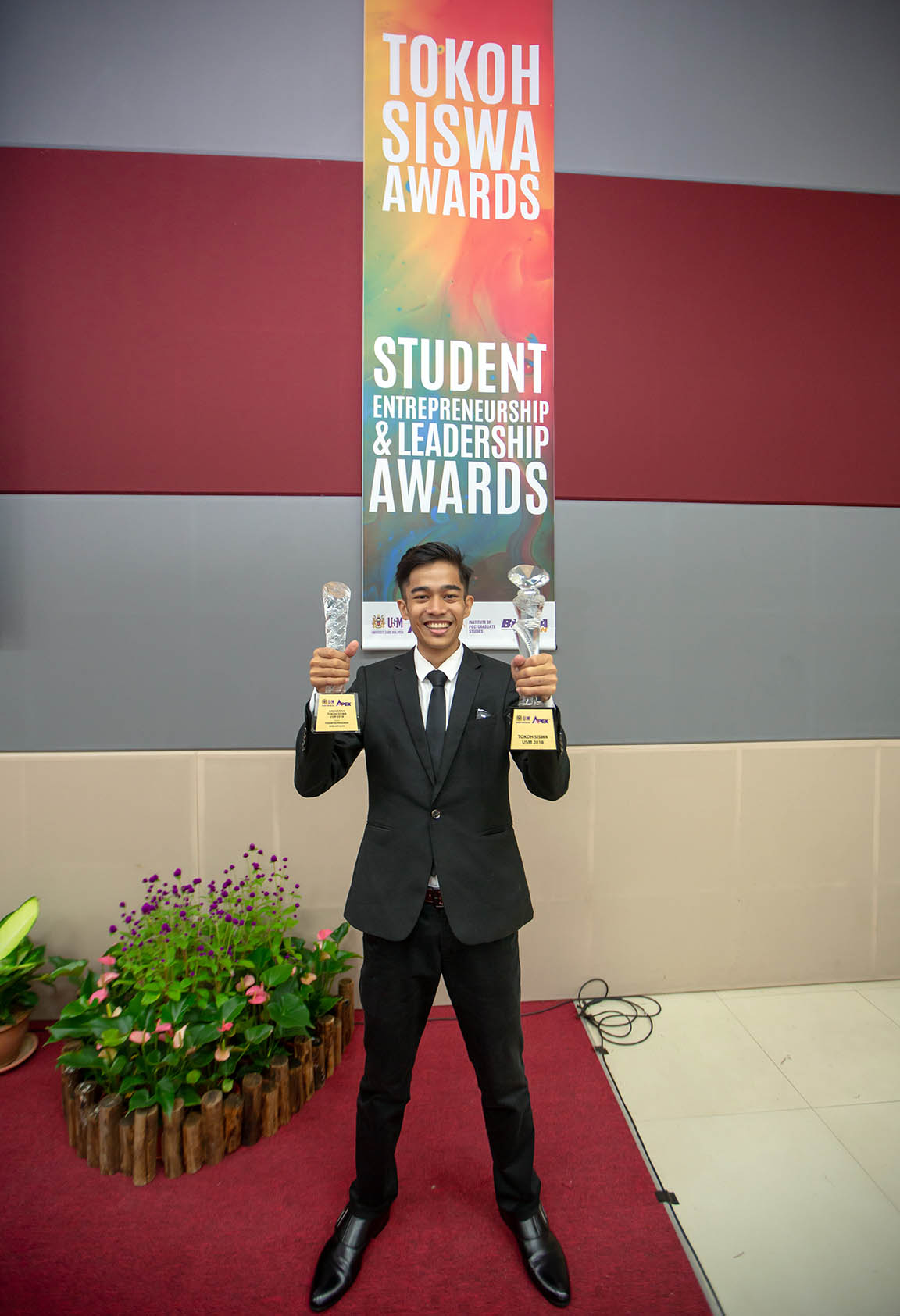 "My interest in cultural activities began when I was in secondary school and when I came to USM, I had the opportunity to explore my talent further and was selected to represent USM in performances and competitions locally and abroad, including going to Australia, Thailand and Indonesia.

"I am truly grateful in receiving this award, as it was not easy to divide the time between my studies and co-curricular activities, to the extent that my studies were badly affected at one time.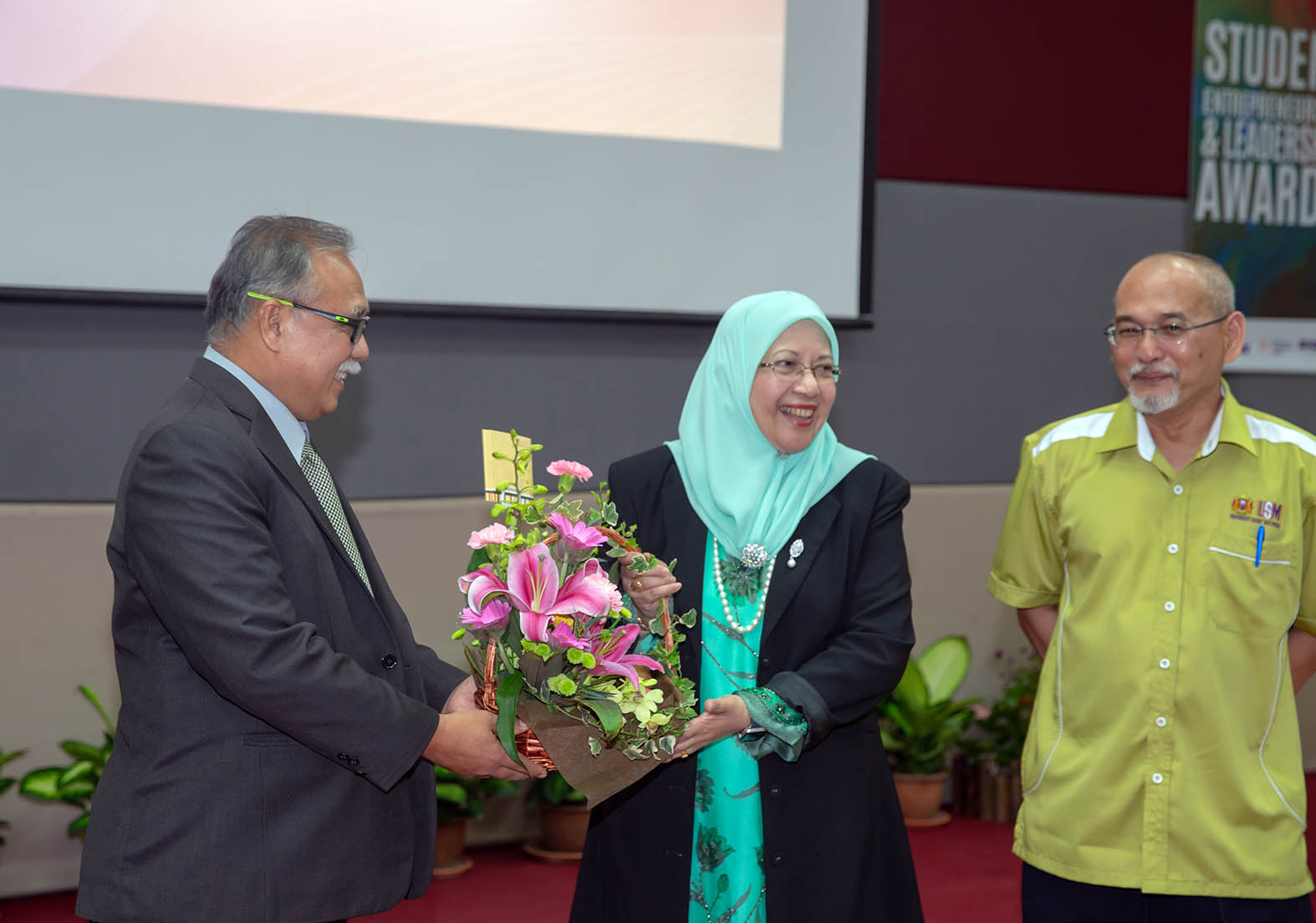 "However, everything turned out right and I was shortlisted as a recipient of the Dean's Award two semesters in a row," added the student from Kota Kinabalu, Sabah.

"I would also like to express my thanks to my beloved USM, especially to the staff at the USM Student Development Affairs and Alumni Division (HEPA), Adikarma, PPBLT and the whole of USM for their support all the while," said Jerry, who stood by the motto 'Excellent in academics, outstanding in skills'.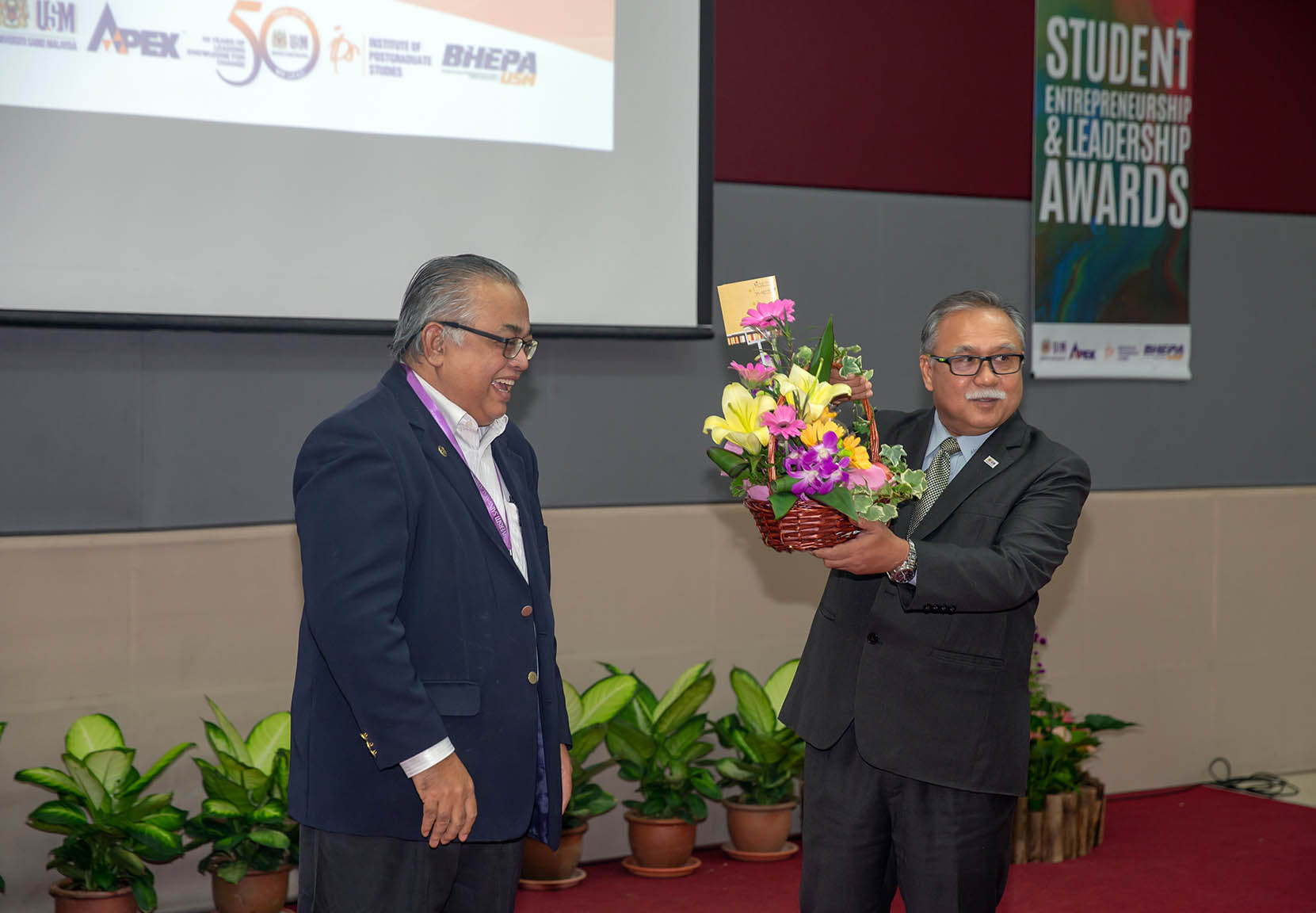 Jerry, who excelled in academics and also in cultural-related activities, is a member of the USM debate team as well as being the Head of the USM Adikarma performance troupe.
Jerry was also given the Student Leadership Award in the Cultural category and took home RM300.00 cash prize and a trophy, apart from the RM500.00 and trophy for the 'Anugerah Tokoh Siswa' (Outstanding Student Award).

The awards were presented by the USM Vice-Chancellor, Professor Datuk Dr. Asma Ismail.
Jerry was among those who received awards in various categories at MPK 2018. The awards include the Best Thesis Award, Sanggar Sanjung Award, Appraisal Award, Student Entrepreneur Award and Top Postgraduate Award.

The 'MPK' is an annual programme of the Institute for Postgraduate Studies (IPS) and HEPA in giving recognition to the undergraduate and postgraduate students' achievements in various fields.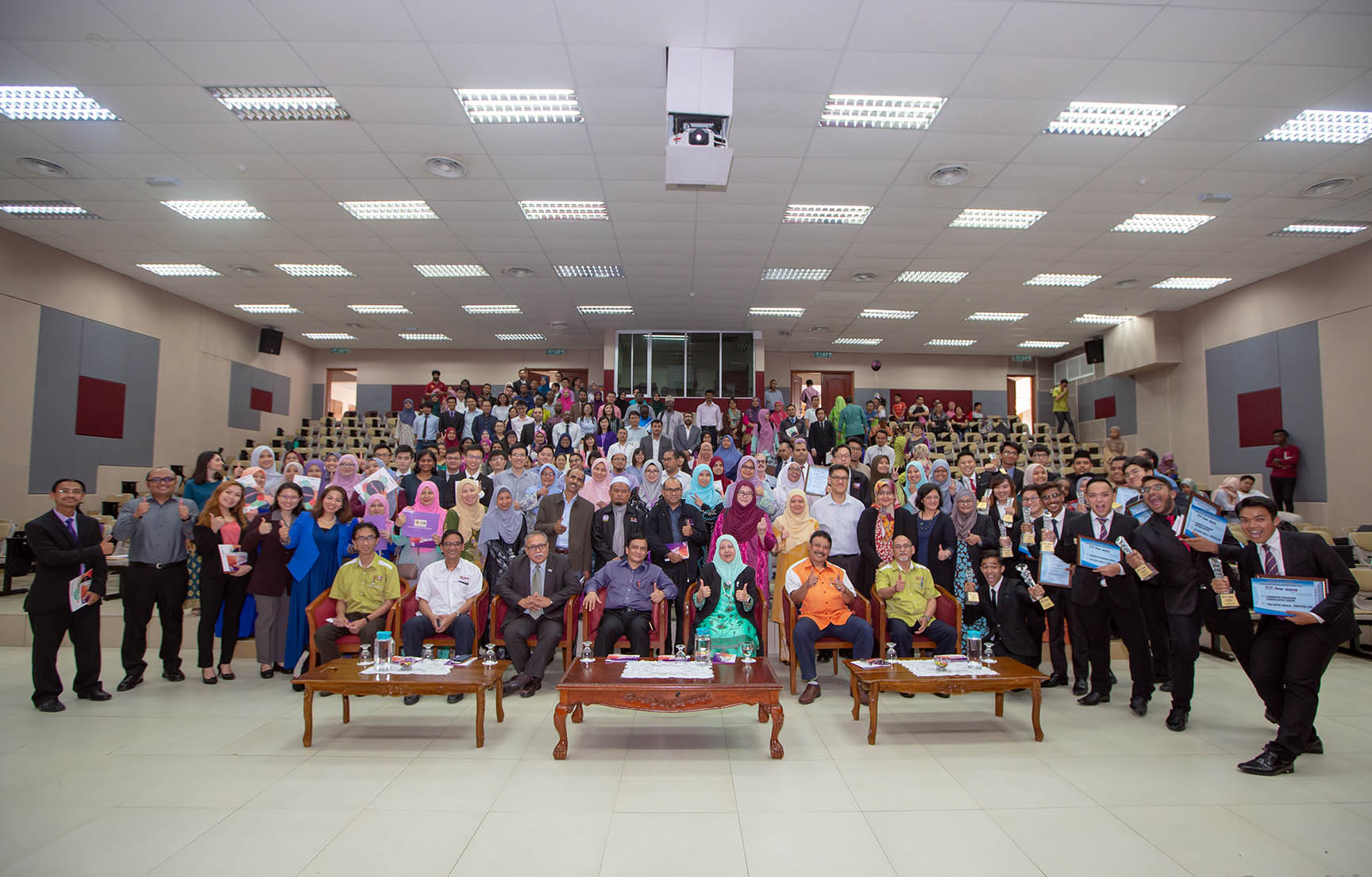 Also present were the Deputy Vice-Chancellor (Student Development Affairs and Alumni), Professor Dato' Dr Adnan Hussein; Deputy Vice-Chancellor (Research and Innovation), Professor Ir. Dr. Abdul Rahman Mohamed; Director of USM Engineering Campus, Professor Dr. Nor Azazi Zakaria and the Dean of Institute for Postgraduate Studies (IPS), Professor Dr. Rozman Hj Din.
Teks: Nor Rafizah Md Zain / Foto: Mohd Alif Ismail / Translation: Mazlan Hanafi Basharudin