USM HITS THE JACKPOT AS THE MOST ENTREPRENEURIAL UNIVERSITY OF THE YEAR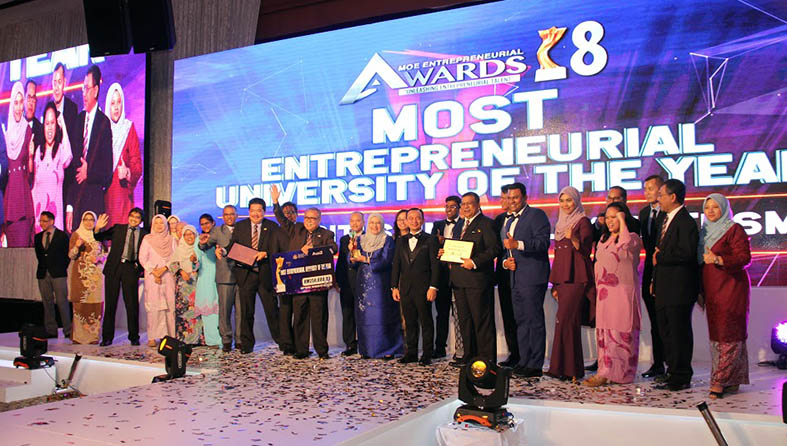 KUALA LUMPUR, 30 November 2018 - Universiti Sains Malaysia (USM) has been named the Most Entrepreneurial University of the Year 2018 at the Ministry of Education Entrepreneurial Award (MEA) ceremony held at a hotel here earlier this evening.
USM took home the cash prize totalling RM300,000 comprising of RM50,000 as a category finalist and RM250,000 as the award recipient.
USM Vice-Chancellor, Professor Datuk Dr. Asma Ismail was present to receive the award from the Minister of Education Malaysia, Dr. Maszlee Malik.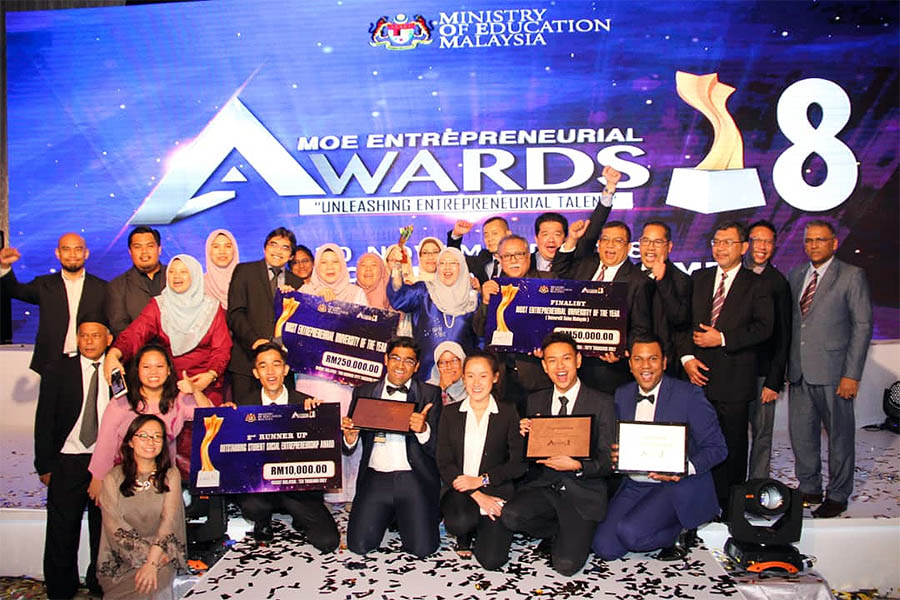 When met, Asma was truly grateful for the award as the strategy chosen for this year has yielded the winning result, and was also thankful to all parties involved as the success was for the whole of USM.
"Everything happens for a reason; being the finalist in 2017, USM had embarked on a strategy through 'USM style' and now has triumphed and won this precious award," she added.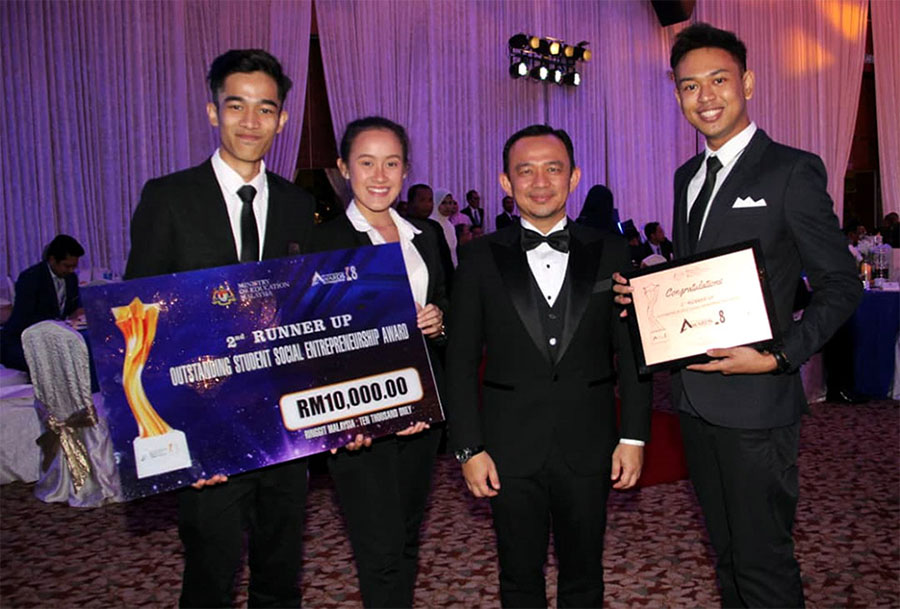 USM, via the Adikarma student troupe, also became 2nd runner up in the Outstanding Student Social Entrepreneurship Award category, taking home the RM10,000 cash prize.
MEA is organised to acknowledge and recognise initiatives and efforts made by higher learning institutions (IPT) and their communities which have excelled in the education and development of entrepreneurship.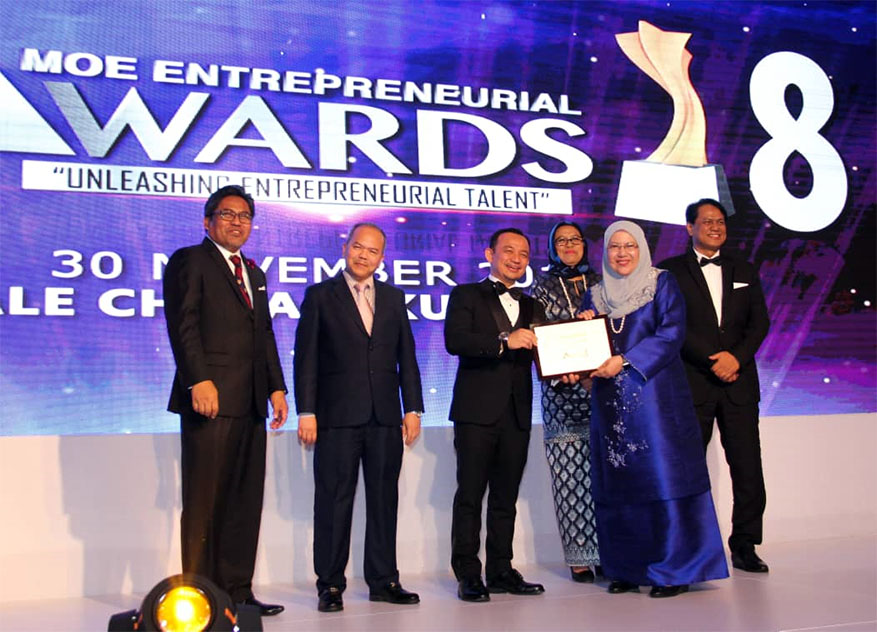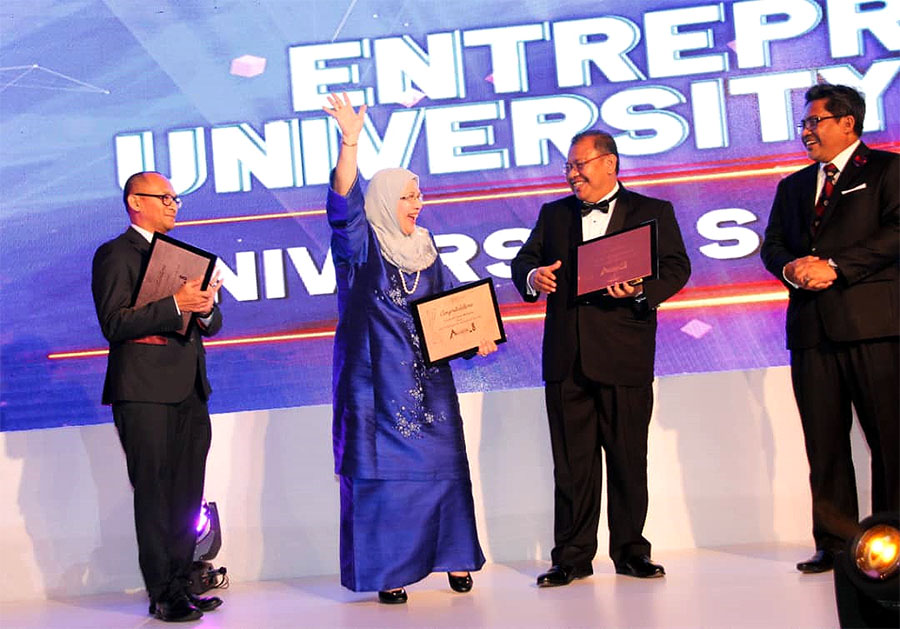 Also present to celebrate the success of USM were the university's top management and those involved in MEA 2018.
Translation: Mazlan Hanafi Basharudin