'RUMAHKU INDONESIAKU' SHOWCASES INDONESIANS' UNIQUE IDENTITY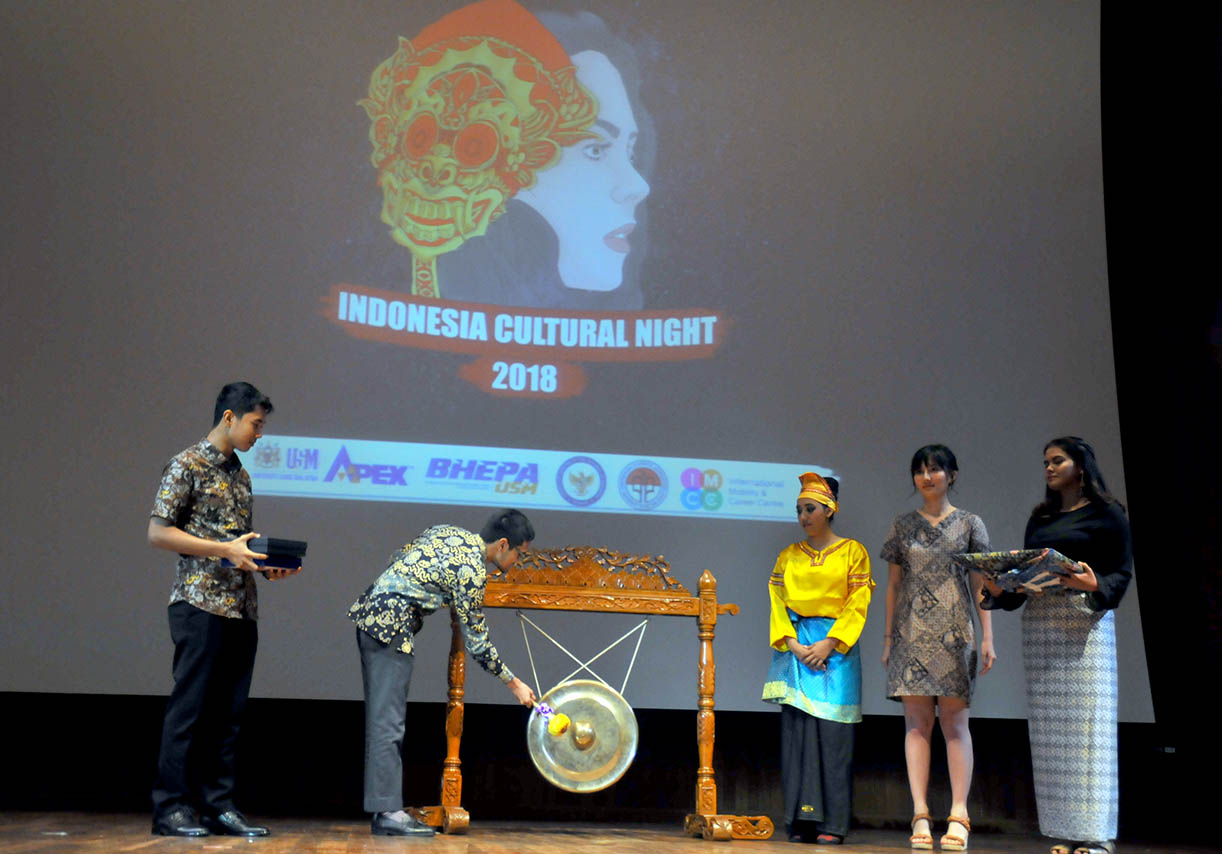 USM, PENANG, 19 November 2018 – The 'Malam Kebudayaan Indonesia' (Indonesian Cultural Night) event showcasing the theme 'Rumahku Indonesiaku' (My Home, My Indonesia) held recently has thrilled the audience with a variety of unique and entertaining performances at the university's Dewan Tuanku Syed Putra (DTSP).
The annual event, organised by the Persatuan Pelajar Indonesia USM (USM Indonesian Students Association), has continually showcased various traditional cultural performances from the different islands in the Indonesian archipelago.
The Consul-General of Indonesia in Penang, Iwanshah Wibisono was present to enliven the event, along with other special guests from the Indonesian Consulate and USM.
Among the performances which brought enjoyment to the audience was the one by a group of children specially flown in from Indonesia, who performed various dances representing the surrounding islands and districts in Indonesia, including Aceh, Sumatera, Sulawesi and Papua among others.
Apart from dances, the Indonesian students also performed songs, in addition to other performances as fillers, among them an 'angklung' performance, a fashion show and a sketch.
Translation: Mazlan Hanafi Basharudin