USM DEPUTY VICE-CHANCELLOR CHOSEN AS PENANG'S TOKOH MAULIDUR RASUL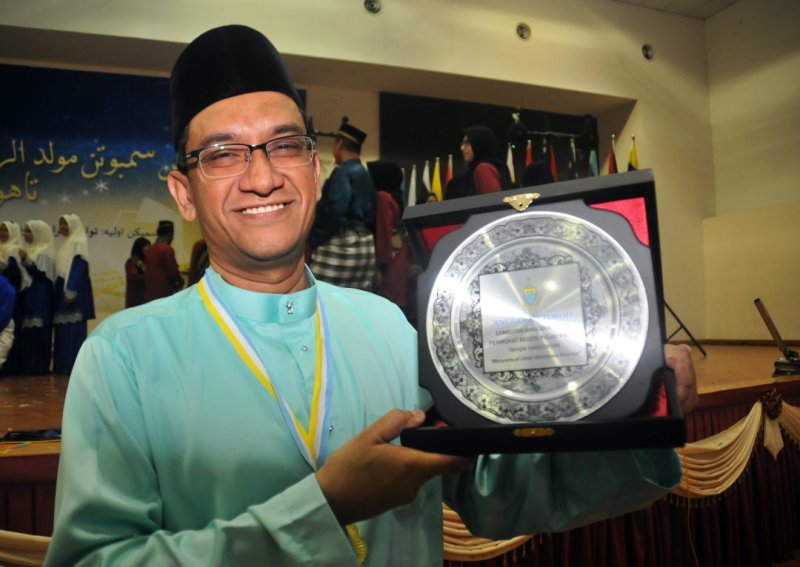 BALIK PULAU, 20 November 2018 – The Universiti Sains Malaysia (USM) Deputy Vice-Chancellor (Research and Innovation), Profesor Ir Dr Abdul Rahman Mohamed has been chosen as the 'Tokoh Maulidur Rasul' at the Penang state-level Maulidur Rasul 1440/2018 celebration yesterday.
Held at Politeknik Balik Pulau, the celebration was officiated by the Yang di-Pertua Negeri Tun Dato' Seri Utama (Dr) Haji Abdul Rahman bin Haji Abbas, who attended the celebration with his wife Toh Puan Dato' Seri Utama Hajah Majimor binti Shariff.
After receiving the award from the Yang di-Pertua Negeri, Abdul Rahman said that he was grateful to the State government for the recognition given to his work throughout the years.
"I am truly honoured with the award and I see it as an encouragement to continue my work with the community, especially the B40 (lower-income) group," he said when interviewed later.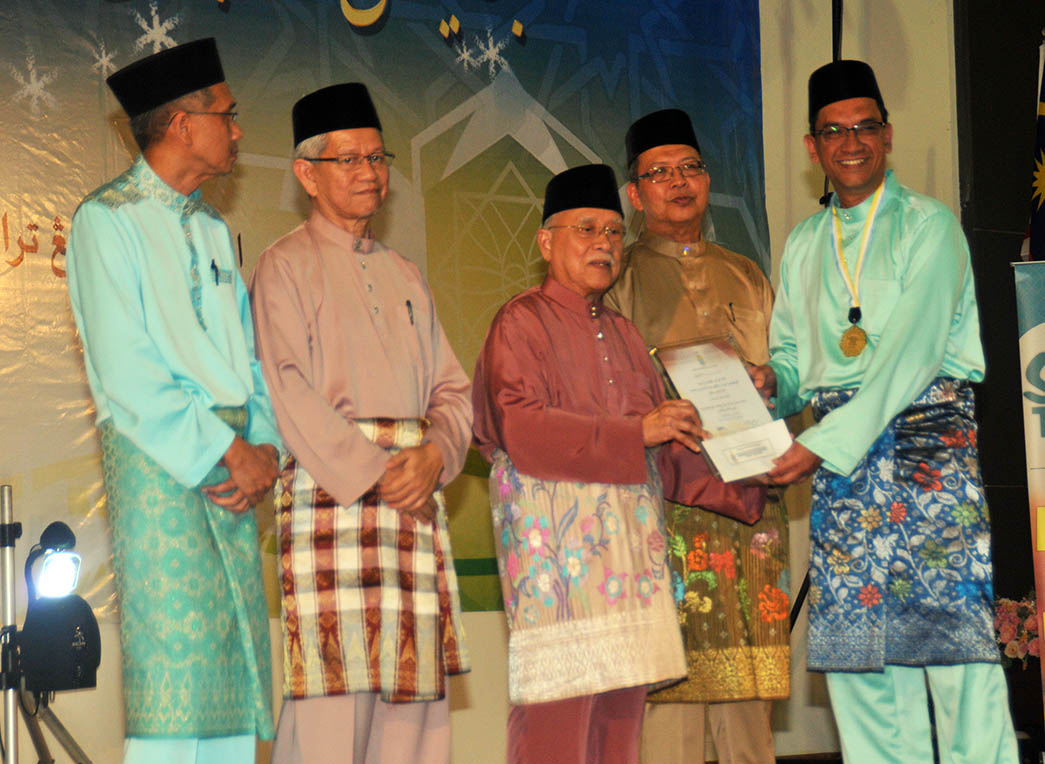 He said that it was also a recognition given to USM for the efforts towards the betterment of the community, which is part of its mission as an APEX university.
Abdul Rahman, who heads the Research and Innovation Division at USM, is a Fellow at the Academy of Sciences Malaysia, and has been involved in numerous researches and networks, in addition to having high-impact publications in many reputable academic journals.
The annual celebration is organised by the Penang State Islamic Religious Council.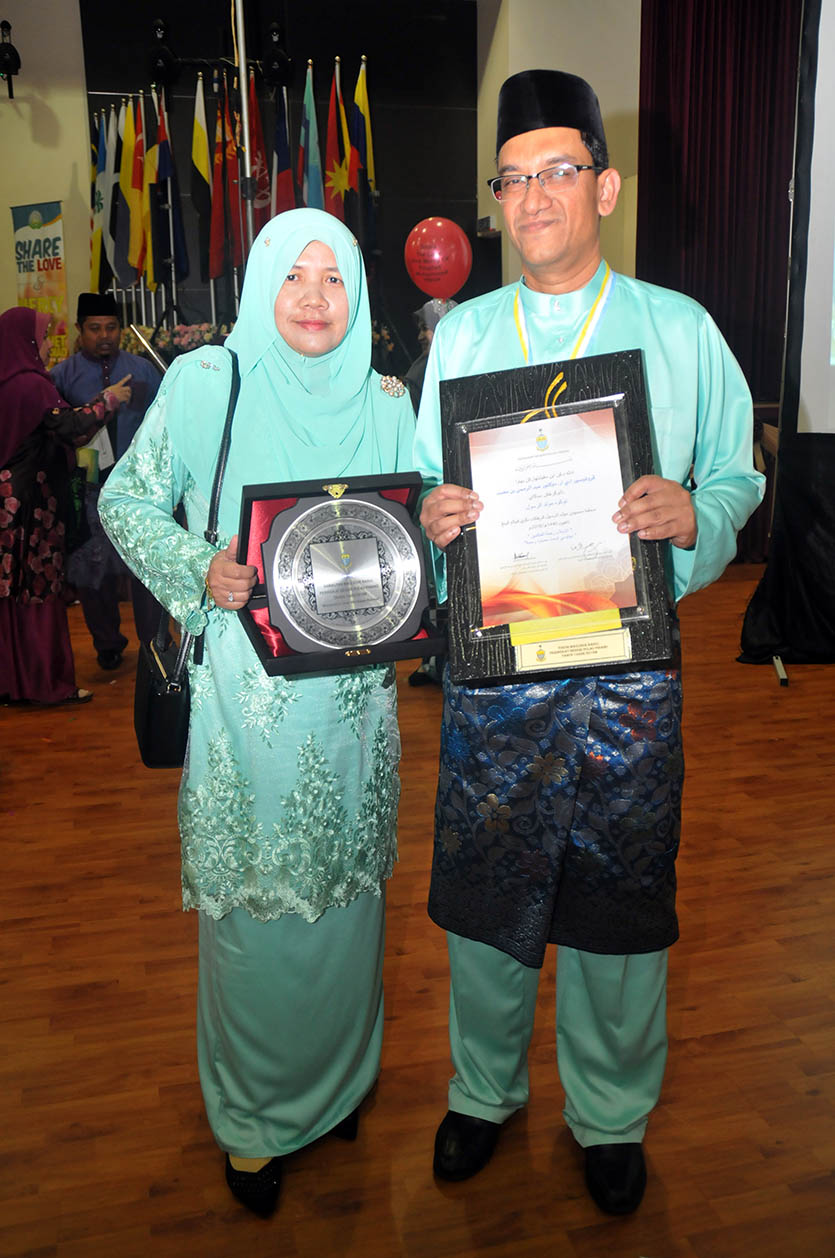 Others who were present include the Penang Deputy Chief Minister I, Dato' Ahmad Zakiyuddin Abdul Rahman; State Secretary Dato' Seri Farizan Darus; Deputy Minister Tourism, Arts and Culture. Muhammad Bakhtiar Wan Chik; Penang Mufti Datuk Seri Dr. Wan Salim Wan Mohd Noor; Penang Islamic Religious Council President, Datuk Abdul Malik Abul Kassim , along with other officials.
Text: Mazlan Hanafi Basharudin/Photo: Mohd Fairus Md. Isa