FAIZ FATEH, ZHEN XIANG HONOURED AT THE 2017 NATIONAL STUDENT AWARDS CEREMONY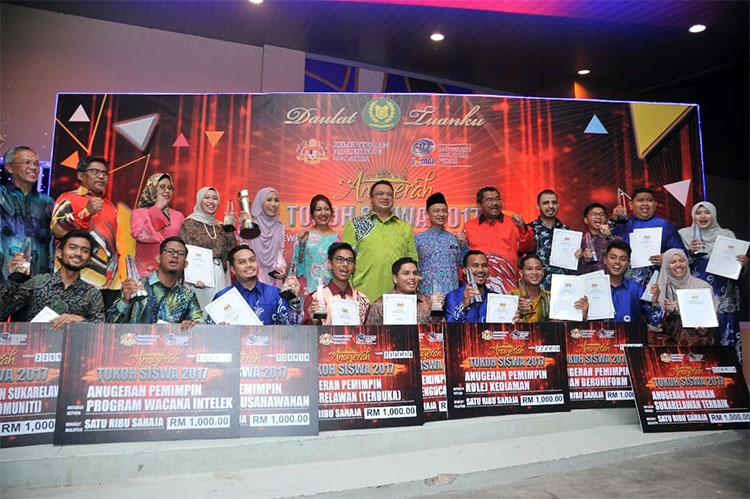 ARAU, PERLIS, 23 Sept. 2018 – Final-year undergraduate in Social Work, from the Universiti Sains Malaysia (USM) School of Social Sciences, Mohd Faiz Fateh Mohd Affandy, 25, was chosen for the 'Intellectual Discourse Programme Student Leader Award' in conjunction with the Outstanding Student Awards Ceremony 2017, held recently at Universiti Malaysia Perlis (UniMaP).
The fifth of six siblings, who was born in the United States of America (USA), has admirable achievements at the university level, among which were as the Project Director for the Penang Students' Festival; Deputy President of the Penang Students Group (2015-2017); and Deputy President, Social Work Club 2015 in addition to many others.
In his social media account, Mohd Faiz extended his utmost gratitude to those who have supported him, especially from the USM Students Development Affairs and Alumni Division (BHEPA) for making it possible for him to be selected for the award.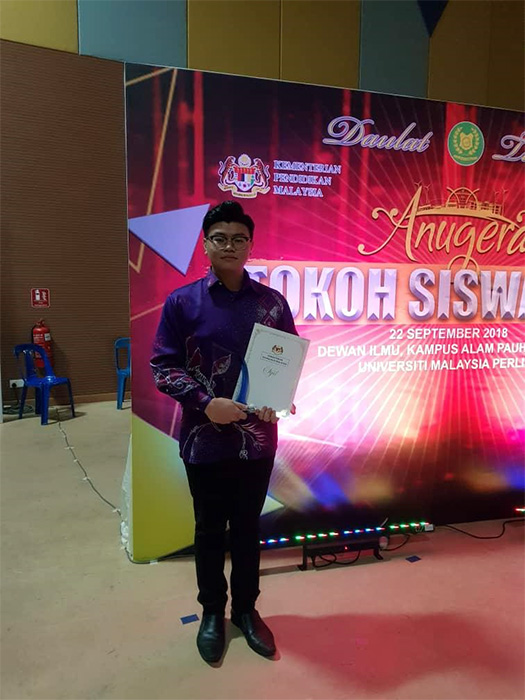 At the ceremony, Kee Zhen Xiang was also selected as the recipient for an accompanying award, the Director-General of Higher Education Special Award.
A total of 229 submissions were received, with the finalists coming from 13 higher educational institutions.
Altogether, 15 awards were contested this time, with the main award, the 'Anugerah Tokoh Siswa Kebangsaan' (National Outstanding Student Award) 2017 going to Fatin Azzahra from the International Islamic University Malaysia (UIAM).
Gracing the ceremony were the Raja Muda Perlis, His Royal Highness Tuanku Syed Faizuddin Putra Ibni Tuanku Syed Sirajuddin Jamalullail and the Raja Puan Muda Perlis, Her Royal Highness Tuanku Hajjah Lailatul Shahreen Akashah Khalil.
Also present were the main guests of honour, the Malaysia Education Minister, Dr. Maszlee Malik; Deputy Secretary-General (Management), Ministry of Education Malaysia, Dato' Kamel Bin Mohamad and Director-General, Higher Education Department, Ministry of Education Malaysia, Datin Paduka Ir. Dr. Siti Hamisah Tapsir.
Translation: Mazlan Hanafi Basharudin