BE CREATIVE AND INNOVATIVE WHILE EXPLORING NATURAL PRODUCTS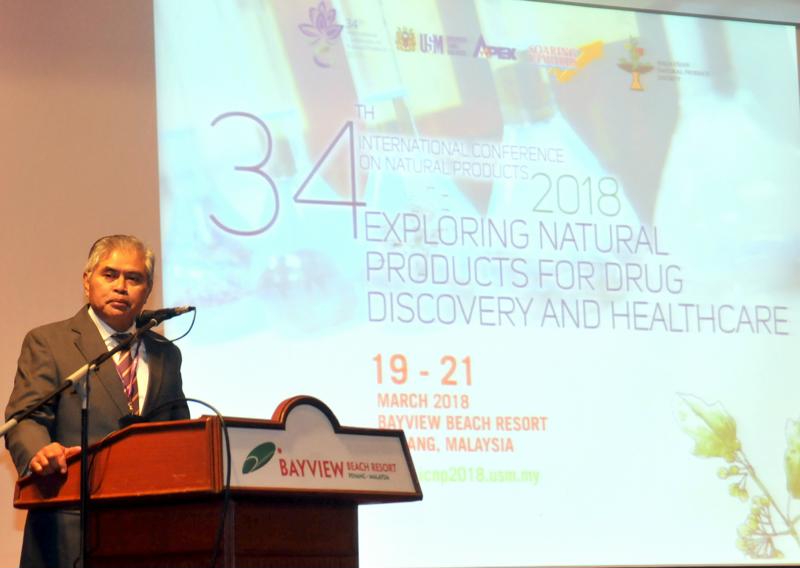 BATU FERRINGHI, PENANG, 20 March 2018 – Universiti Sains Malaysia (USM) strongly encourages its community to always engage in innovative activities and foster continuous improvement.
"I believe that this event will be scientifically invigorating, while new collaborations and friendships can emerge among enthusiastic local and international scientists, as well as to encourage participants, especially the young creative minds to further explore and globalise the field of natural products," said the USM Deputy Vice-Chancellor (Research and Innovation), Professor Dato' Dr. Muhamad Jantan in his opening speech at the 34th International Conference on Natural Products (ICNP 2018) which was held at Bayview Beach Resort, Penang.
"Research into natural products is a platform that allows us to achieve our ultimate objective of improving human health and wellbeing."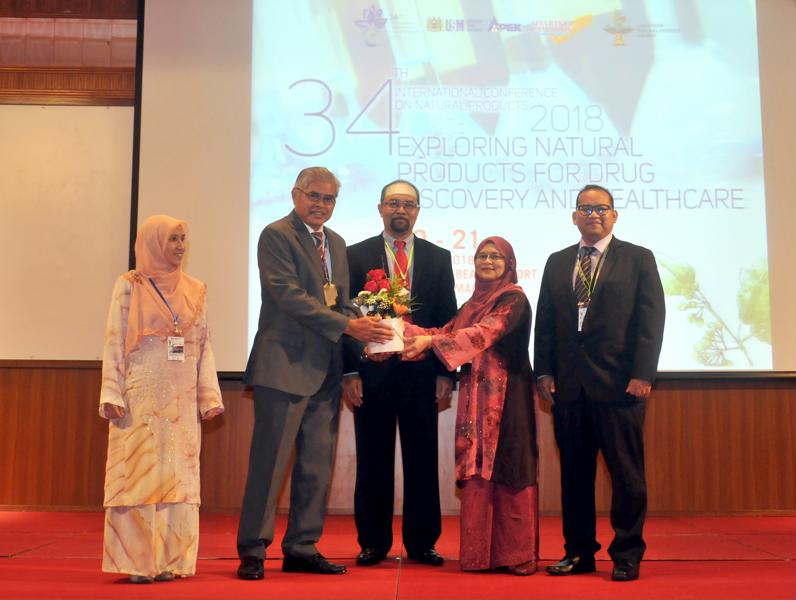 "Natural products have provided the basis for the majority of our therapeutic agents used to treat infectious diseases, cancer and immune disorders," he added in representing the USM Vice-Chancellor, Professor Datuk Dr. Asma Ismail.
According to the Chairperson of ICNP, who is also a lecturer at the USM School of Chemical Sciences, Professor Dato' Dr. Hasnah Osman, the theme of ICNP this year is 'Exploring Natural Products for Drug Discovery and Healthcare' and they have invited experts in Natural Products to deliver talks and the keynote address.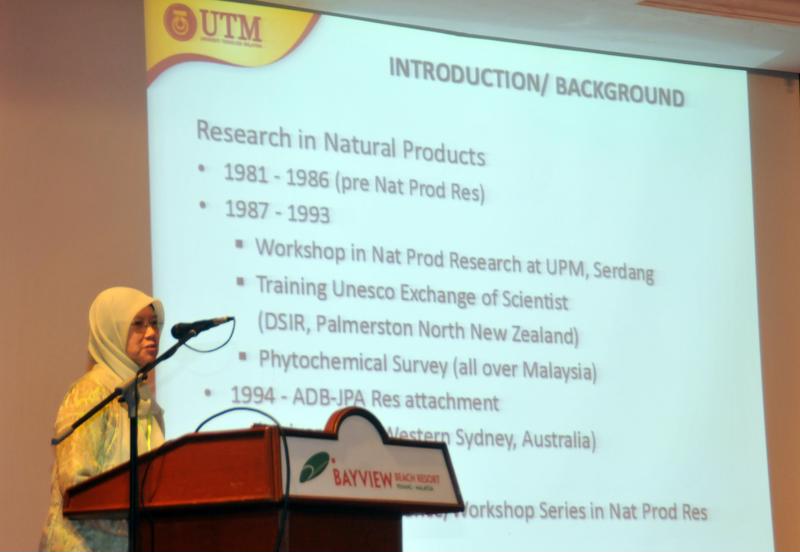 "A total of 240 participants attended ICNP this year and apart from Malaysia, there were 32 participants joining in from abroad including India, Nigeria, Japan, France, Vietnam, Pakistan and Indonesia.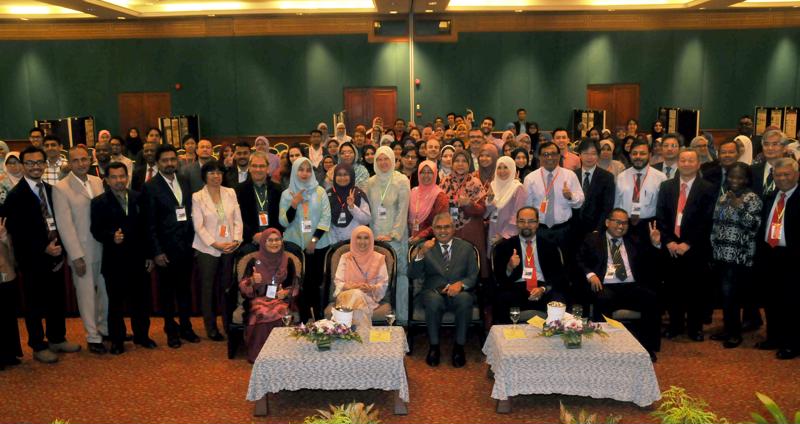 "I would like to thank all the sponsors as well as the Malaysian Natural Products Society, participants and the organising committee members in making the 34th ICNP a success," she added.
Also present were the Chairman of Malaysian Natural Products Society, Professor Datuk Dr. Ibrahim Jantan; Dean, USM School of Chemical Sciences, Professor Dr. Afidah Abdul Rahim and Professor Dr. Hasnah Sirat (Universiti Teknologi Malaysia), the speaker for the Jack Cannon Lecture entitled 'Phytochemicals of Selected Aromatic and Medicinal Plants of Malaysia'.
Text: Nor Rafizah Md. Zain/Photo: Mohd Fairus Md. Isa