USM ACADEMIC RECEIVES INTERNATIONAL WOMAN AWARD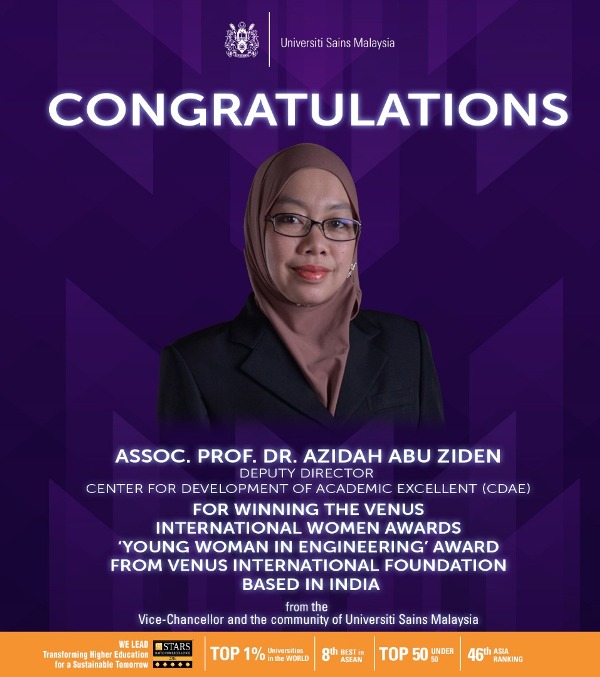 PENANG, 16 March 2018 – A lecturer from Universiti Sains Malaysia (USM), Associate Professor Dr. Azidah Abu Ziden, recently made the university proud when she was selected for the Venus International Foundation 'Distinguished Woman in Humanities and Social Sciences' Award.
Azidah, who serves at the USM School of Educational Studies (PPIP) and currently holds the post of Deputy Director at the USM Centre for Development of Academic Excellence and Student Development (CDAE), was selected based on the VIWA 2018 Expert Committee report and Apex Committee recommendations in referring to her initiatives and development efforts in the field of Instructional Design (e-learning).
The award recognises the 'Best-Brightest-Inspirational-Talented Woman' who has demonstrated excellence in her discipline.
Venus International Foundation, based in Chennai, India, is a leading organisation in higher education management, aimed at generating new knowledge and creating a better understanding in making an impact on people's lives.