'MAKERS' SPACE' CREATING ROOM FOR USM COMMUNITY TO GROW RESEARCH SKILLS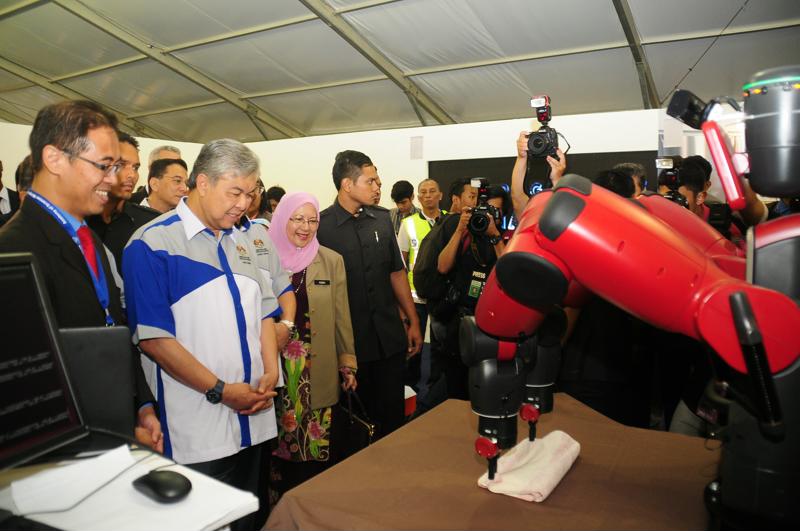 BUKIT JALIL, 12 October 2017 - The Universiti Sains Malaysia (USM) community, be they from different educational backgrounds or in responsibilities held, would now have the opportunity to be involved in research with their creative ideas through the 'Makers' Space'.
The opportunity is a follow-up to the programme initiated by USM, the first local public university to do so, known as MAKERS@USM, which was launched early this year on the 10th March. It would serve as a platform for researchers at various levels from the campus community to get-together and exchange ideas on innovations.
MAKERS@USM, which is a programme under the purview of the USM Vice-Chancellor, Professor Datuk Dr. Asma Ismail, aims to discover new research talents not only from among the academics, but also at all levels, from students to those in administration.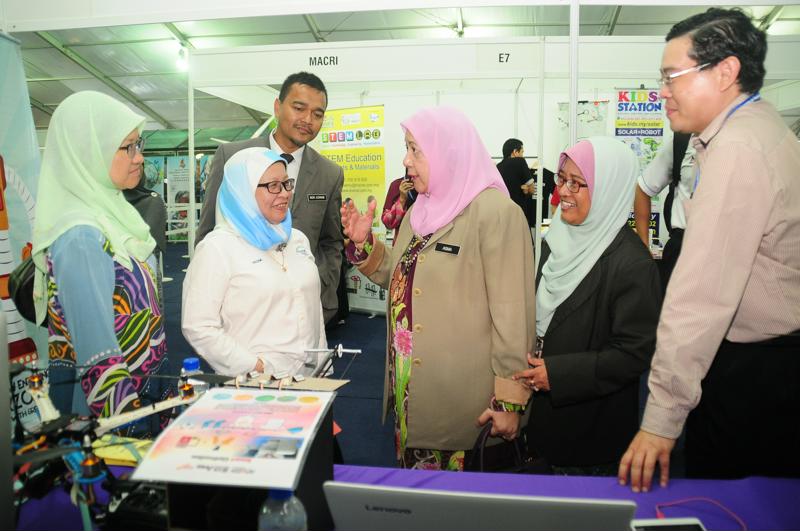 Director of the MAKERS@USM Programme, Professor Dr. Rosni Abdullah said, we invite all USM community members who are tinkerers to display their talents, whether in competitions or for commercialisation.
"The 'Makers' Space' has been set-up and agreed upon to function as a place for those having such inclinations, to translate their ideas together into innovative products," said Rosni when interviewed at the National Innovation and Creative Economy Expo 2017 (NICE '17), launched by the Malaysian Deputy Prime Minister, Datuk Seri Dr. Ahmad Zahid Hamidi, here recently.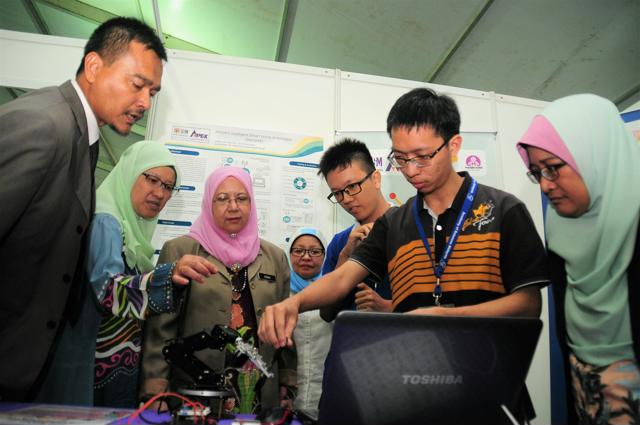 She added that, with the 'Makers' Space', it could now assist in the completion or finetuning of projects conceived by the expertise of those involved, especially the academics.
"I truly welcome the whole campus community who are interested in joining, as it is now possible to translate your creative ideas into highly-innovative products that could cater to market demands."
She further explained that, since it was launched last March, there has been an involvement of second and final-year undergraduates in bringing their innovations to the fore.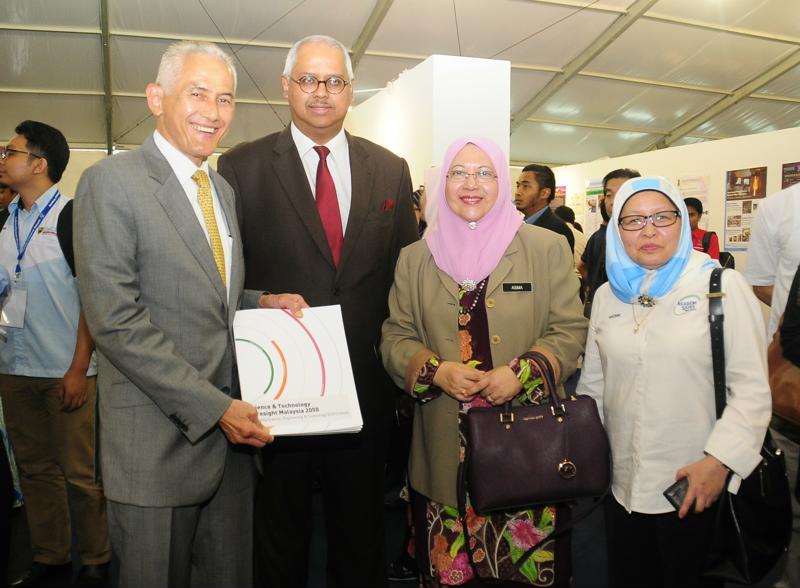 This year, MAKERS@USM has been extended an invitation to be part of the NICE '17 expo, in line with the aim of the National Transformation 2050 (TN50) agenda, which is to spur the nation's economic growth and development in creativity and innovations in science and technology, while fostering a culture of science, technology and innovation (STI) among Malaysians for societal well-being.
Translation: Mazlan Hanafi Basharudin