PhD STUDENT WINS BEST POSTER AWARD IN JAPAN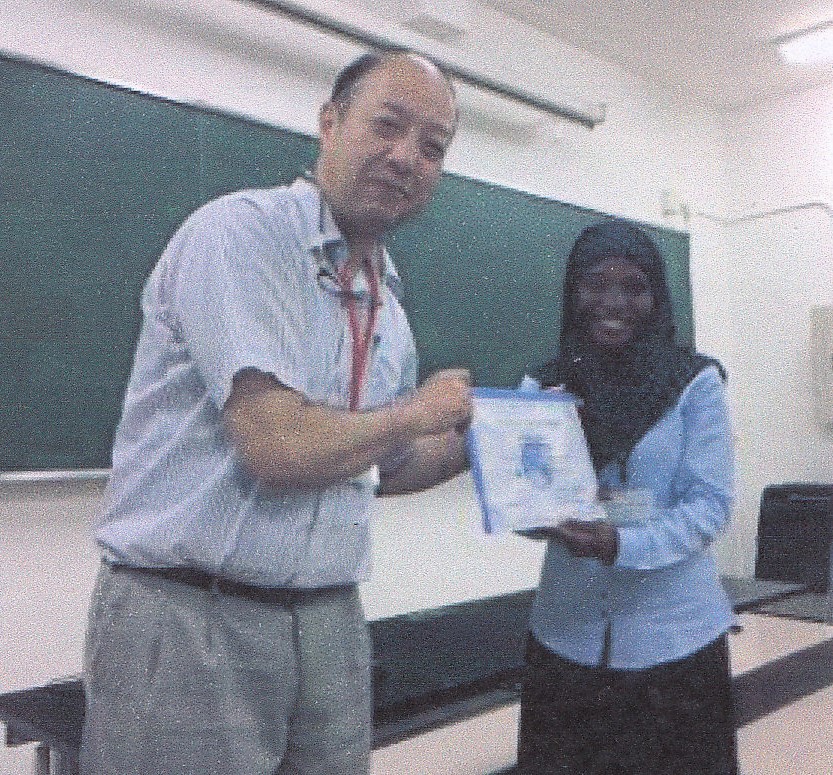 Zainab L. Idris, a PhD student under the supervision of Professor Dr. K. Sudesh Kumar from the School of Biological Sciences, Universiti Sains Malaysia (USM) won the best poster award at the symposium on "Japan-South-East Asia Collaboration Hub of Bioplastics Study" on 3rd August 2017 in Osaka University, Japan.
Zainab, who was pleased with her achievement said, her research focuses on the production of polyhydroxyalkanoates (PHAs) using underutilised plant oils obtained from Africa and Asia.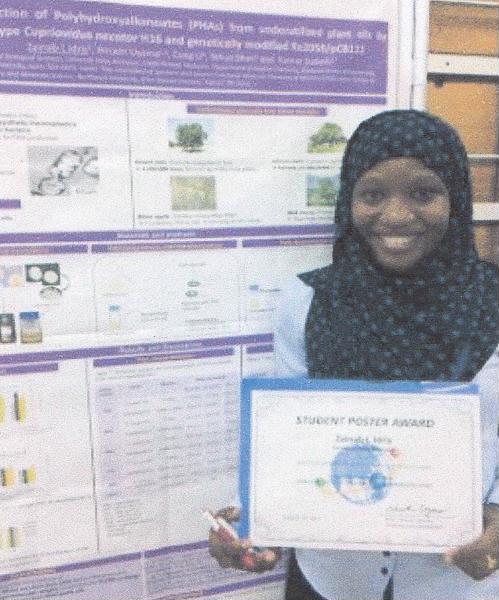 "The findings of this study will contribute to the development of bioplastics industry through the provision of readily available non-food grade oils as carbon feedstocks. This will prevent the increase in the price of cooking oils and food-feed competition that may likely to occur from the utilization of edible oils in the industrial production of PHA," she explained.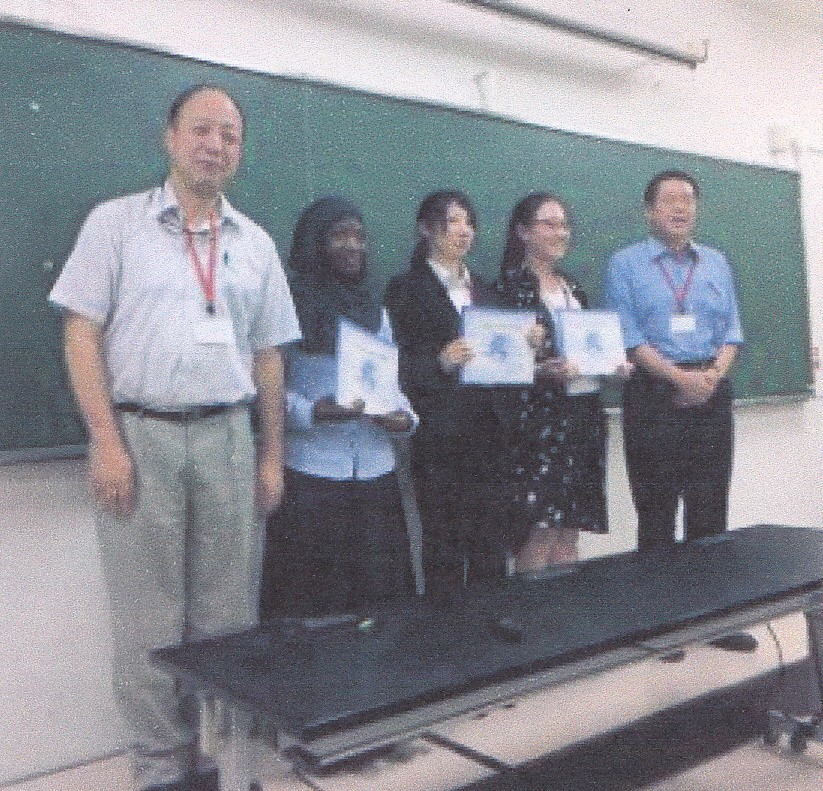 She added, "To be selected among the best three winners for the poster competition came to me as a very big surprise because there were many other quality posters on display."
"My sincere gratitude goes to Prof. Sudesh Kumar for his guidance and quality supervision. The support of my lab mates is also highly appreciated," said Zainab.
This symposium was attended by participants from industries and academics from Malaysia, Thailand, Indonesia, Philippines and Japan, and was aimed at establishing a collaboration hub of bioplastics study among the researchers from Japan and South-East Asian countries.
Original text & photos: Diana Ch'ng Hooi Ean, Ecobiomaterial Research Laboratory, School of Biological Sciences, USM / Editing: Tan Ewe Hoe