IAHR CONGRESS TO ADDRESS ISSUES ON MANAGING WATER FOR SUSTAINABLE DEVELOPMENT
KUALA LUMPUR, 14 August 2017 - Issues on managing water for sustainable development will be the main discussion point in the 37th World Congress of International Association for Hydro-Environment Engineering and Research (IAHR 2017), which was officially launched today.
The Congress, attended by nearly 1,130 participants from 60 countries, was officially graced by the Deputy Prime Minister of Malaysia, Dato' Seri Dr. Ahmad Zahid Hamidi.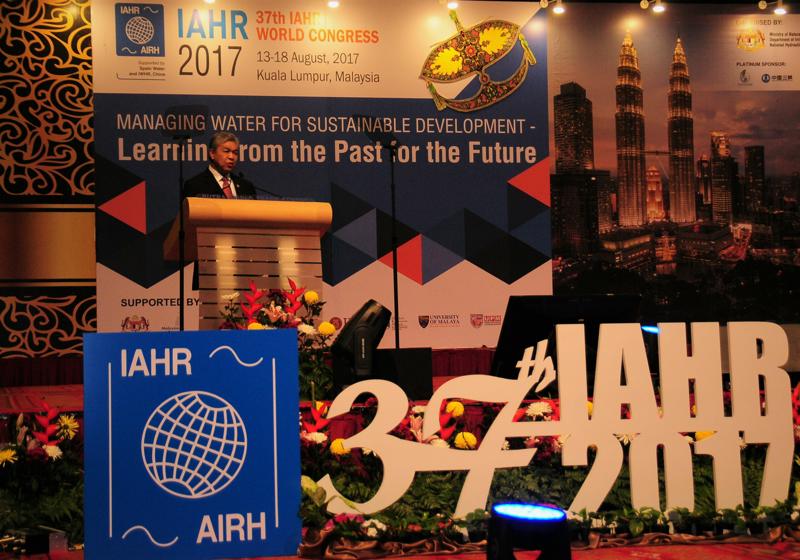 Zahid in his opening speech said, managing water is a dynamic issue, simply because water is a finite and irreplaceable resource that is fundamental to human well-being.
"Therefore keeping abreast with the latest knowledge and technology in water management is crucial, in fact the most crucial of all things today."
"Studies showed that smart water management is a pre-condition of sustainable development," he added.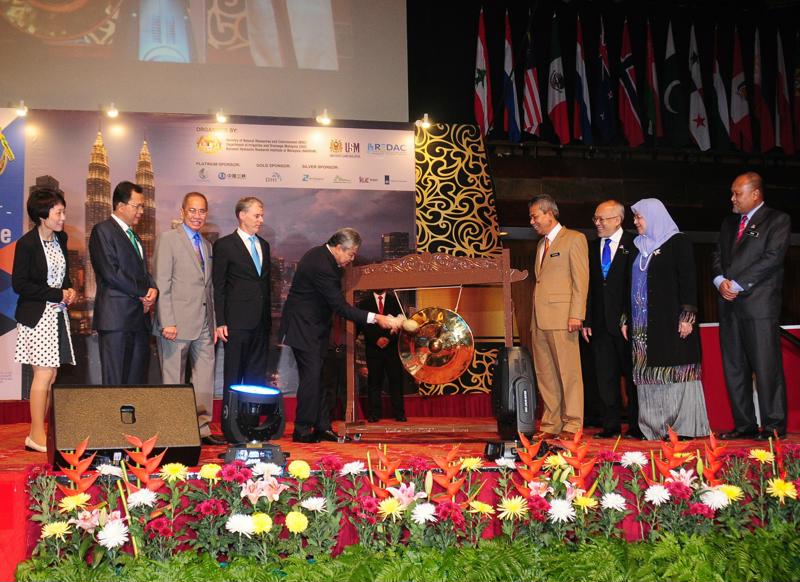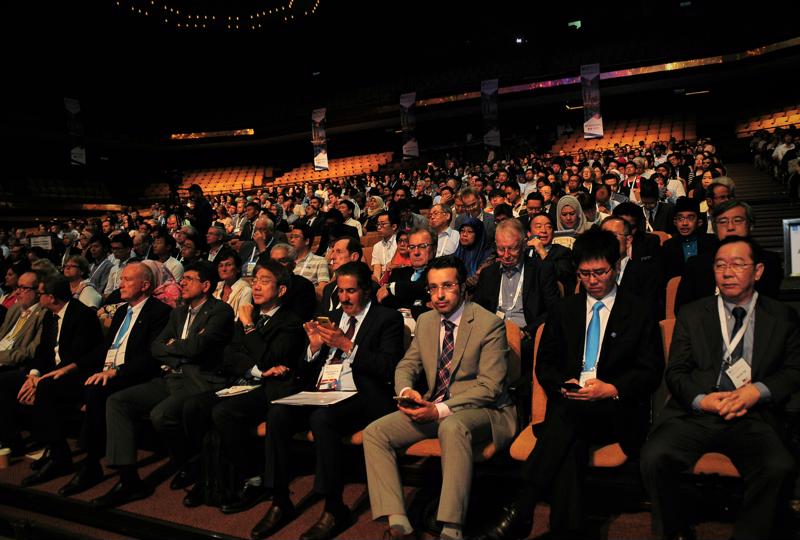 He also hoped that IAHR, which has successfully gathered 12 distinguished keynote speakers and more than 300 technical papers, can provide significant outcomes to further improve water management system in Malaysia and in other countries as well.
Meanwhile, the participants of IAHR comprised of those from the United States of America, United Kingdom, China, Japan, India and from the South-East Asian and Asia-Pacific countries.IAHR was organised by the Ministry of Natural Resources and Environment Malaysia (NRE), National Hydraulic Research Institute of Malaysia (NAHRIM), and Universiti Sains Malaysia (USM) through the River Engineering and Urban Drainage Research Centre (REDAC).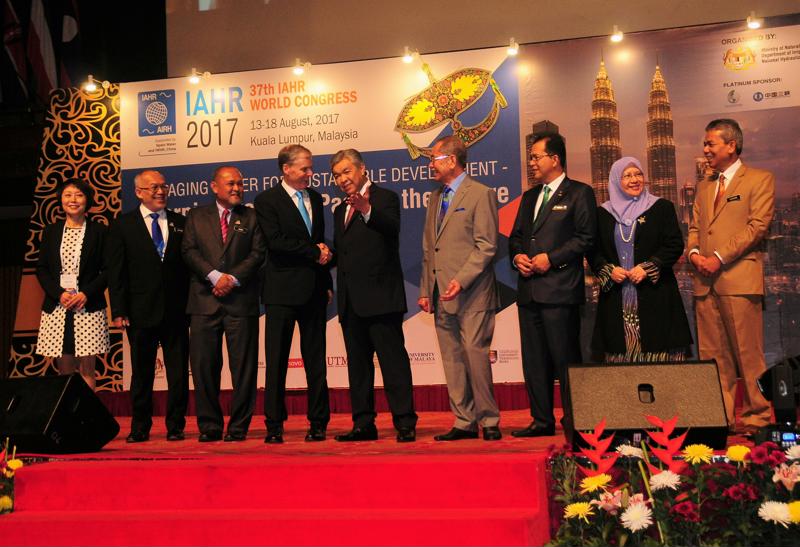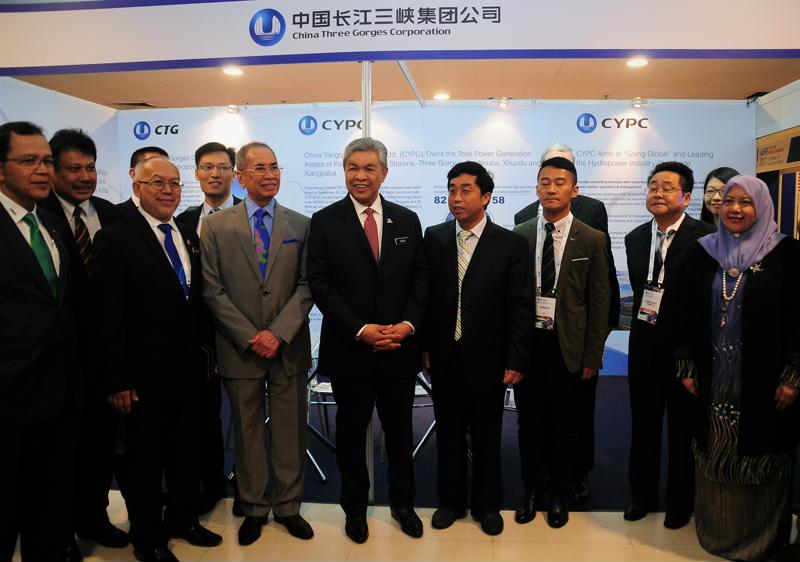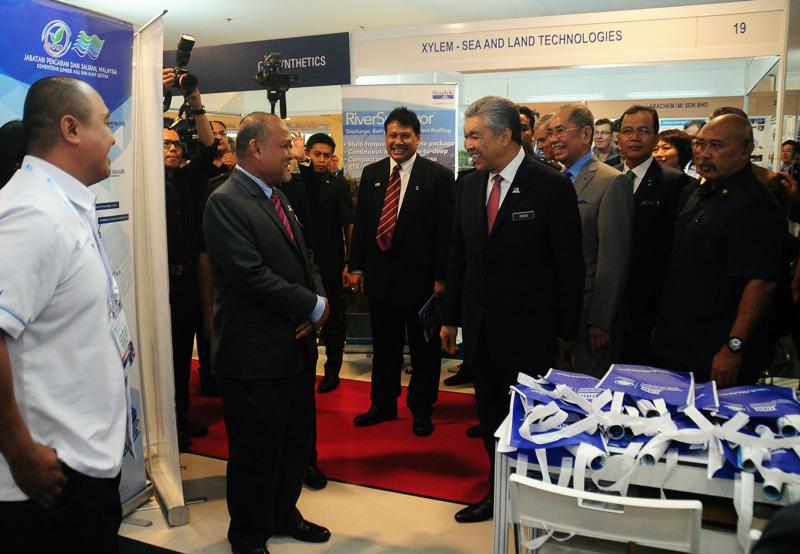 IAHR serves as an excellent platform to provide the latest updates and opportunities to consultants, scientists, researchers, as well as NGOs, not to mention as a venue to showcase state-of-the-art and technology advancements made in water management practices.
Also present were the Minister of National Resources and Environment, Dato' Sri Dr. Hj. Wan Junaidi Tuanku Jaafar; the USM Vice-Chancellor, Professor Datuk Dr. Asma Ismail; and the Director of REDAC and Deputy Chairman of the 37th IAHR World Congress, Professor Dr. Nor Azazi Zakaria.
Text: Marziana Mohamed Alias