ICISPC 2017: GLOBAL PLATFORM TO BUILD SUSTAINABLE ACADEMIC AND RESEARCH DEVELOPMENT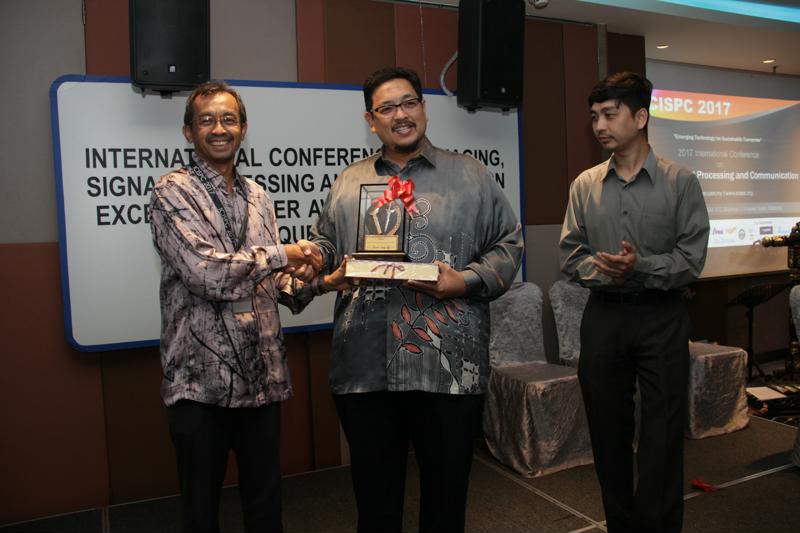 PENANG, 28 July 2017 – The successful organisation of the International Conference on Imaging, Signal Processing and Communication (ICISPC 2017) is yet another testament to the strong collaboration between Universiti Sains Malaysia (USM) Collaborative Microelectronic Design Excellence Centre (CEDEC) and the International Academy of Computer Technology (IACT), China.
According to USM Deputy Vice-Chancellor (Academic and International) Professor Dr. Ahmad Farhan Mohd Sadullah, CEDEC has always been a research centre committed to build sustainable academic and research development with international partners, and we certainly welcome this much anticipated conference which covers areas such as Cloud Computing, Electric Impedance Tomography, Molecular and Metabolic Imaging, Remote Sensing, Environmental Monitoring and Energy Resources.
"This event presents yet another great opportunity for our faculty members and students to share the latest research outcomes and to exchange new ideas with other research colleagues from China and the rest of the world," he said during the opening speech of the 2nd ICISPC 2017 representing the USM Vice-Chancellor at the conference Dinner Banquet here last night.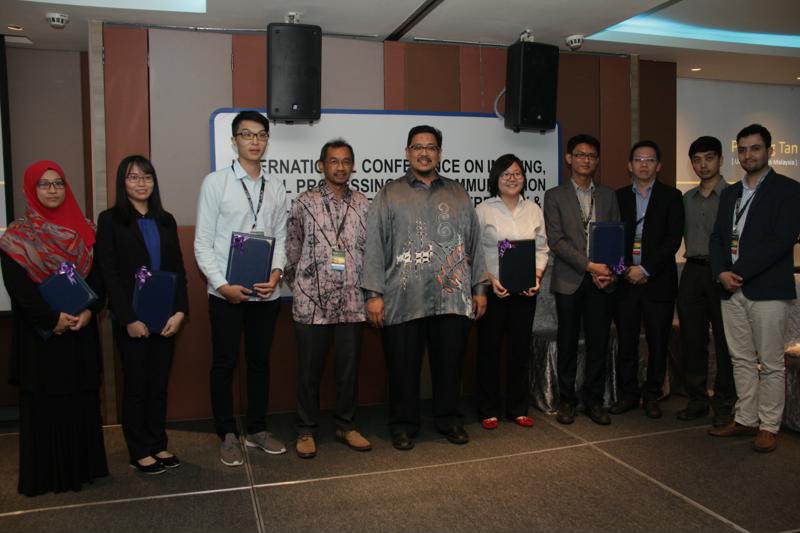 Ahmad Farhan also shared about the Fourth Industrial Revolution (4IR) and how we as a society, are going to face this challenges and be prepared for it from the university's perspective.
Meanwhile, the Director of IACT and Organiser of ICISPC 2017, Ron Wu said, the success of this year's conference was also mainly attributed to the great local support and the expansion of the topics of interest. There were 75 paper submissions and 40 presentations, and some 100 participants attending the two-day conference.
The Director of TT Vision, Goon Koon Yin stressed that the cooperation between academia and industry is inevitable, and how research carried out in the university helps the industry and vice versa. Goon is a USM alumnus and his company is the main sponsor of the conference this year.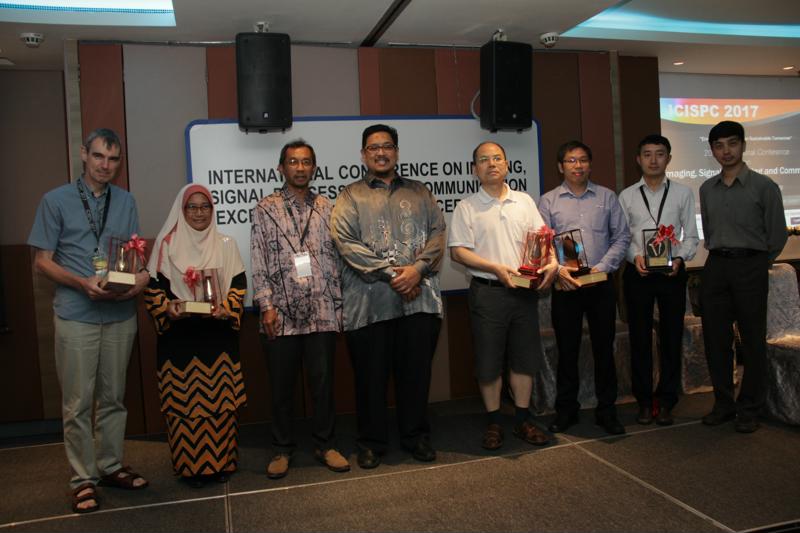 The Best Paper Award for this year's ICISPC went to Pei Ying Tan from USM with her paper entitled 'Feature Extraction from Moire Pattern Images for Tilt Sensing'.
Also present were Director of Industry Network representing the Deputy Vice-Chancellor (Industry & Community Network) USM, Associate Professor Dr. Yeoh Fei Yee; Conference Chair of ICISPC 2017 and Director of CEDEC, Professor Dr. Mohd Zaid Abdullah; Director of USM Engineering Campus, Professor Dr. Nor Azazi Zakaria; Conference Co-Chair of ICISPC 2017 and Director of Wuhan University, Professor Dr. Yulin Wang; keynote speakers - Professor Dr. Tony Peyton (University of Manchester, UK) and Professor Dr. Rosni Abdullah (USM).
Text: Hafiz Meah Ghouse Meah