USM, NAIST COLLABORATE TO DEVELOP DEGRADABLE, ECO-FRIENDLY PLASTIC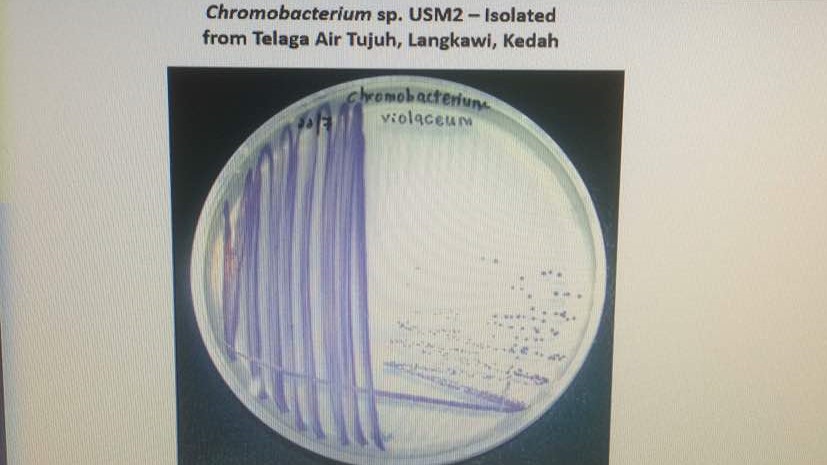 In a collaboration with researchers from Nara Institute of Science and Technology (NAIST) in Japan, a significant milestone has been achieved in the research to develop an eco-friendly and sustainable plastic called PHA.
Plastic has long been identified as a material which has serious consequences on nature. Discarded plastic can remain in the environment for decades and even centuries due to its non-degradable nature.
It has taken decades in dealing with this challenge. However, recently-published findings in the 'Nature Scientific Reports' high-impact journal by a group of researchers from Universiti Sains Malaysia (USM) and NAIST have identified a microbe found locally which can 'produce' plastic molecules. This 'bioplastic' can just as easily decay as any other organic material.
This microbe, which has been found at Telaga Tujuh in Langkawi, Kedah has an enzyme called PHA synthase, enabling it to join small units of chemicals to form very long plastic molecule strands.
The PHA synthase found by USM researchers has the highest activity among all similar enzymes reported to date. At present, several top laboratories in Europe, USA and Japan are also racing to seek a better understanding of the PHA synthase enzyme.
Once the molecular structure has been identified, it can be used to produce newer kinds of plastics which are degradable and environment-friendly. From identifying the microbe and isolating the PHA synthase gene to producing the enzyme and now finally determining its protein structure, USM researchers have finally succeeded in doing it through international collaborations!
Currently, there are two research groups involved at USM in looking for such enzymes. The researchers include Professor Dr. Razip Samian and Professor Dr. Sudesh Kumar from the USM School of Biological Sciences, along with postgraduate candidate Adrian Chek Min Fey who is currently at NAIST in the laboratory of Profesor Dr. Toshio Hakoshima, a leading expert in protein structure.
Min Fey was assigned to discover the 3-dimensional (3-D) structure of the PHA synthase. The discovery was made recently from the crystallised PHA synthase enzyme which has been kept on the shelf for one year. Understanding its 3-D structure is essential in providing the foundation for the bioplastic industry.
Dr. Hasni Arsad from the USM Advanced Medical and Dental Institute (IPPT) is also involved with Professor Razip to identify another enzyme with a similar potential.
USM and NAIST have had an MoU since 2009 through the School of Biological Sciences.
Text: Mazlan Hanafi Basharudin/Editing: Professor Dr. Razip Samian & Professor Dr. Sudesh Kumar