USM EXCELS IN ITEX 2013: WINS 13 GOLD FROM 15 ENTRIES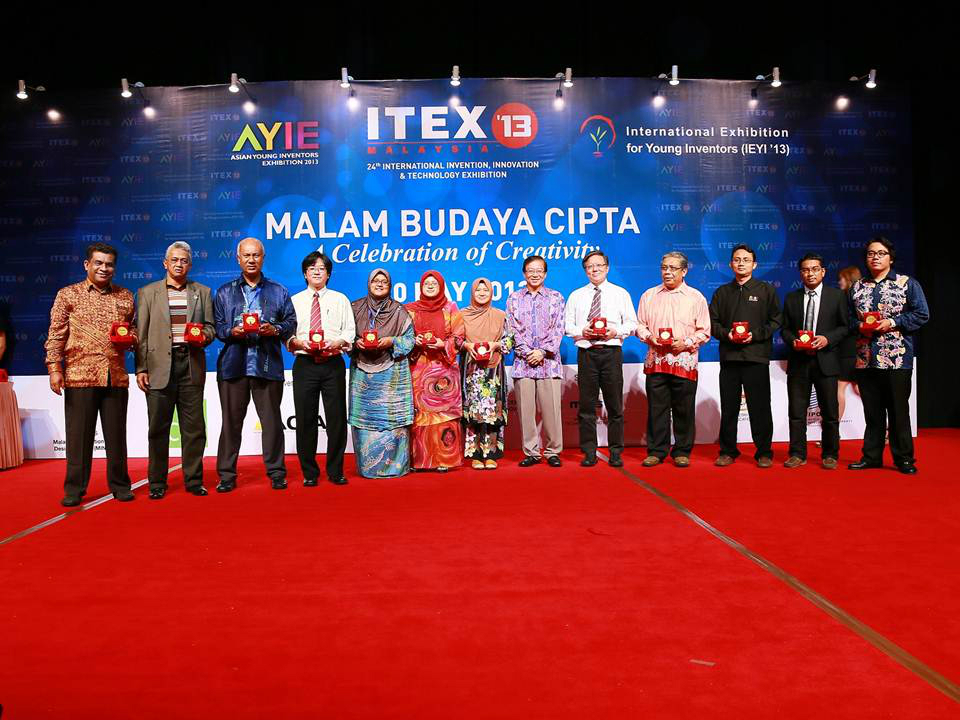 KUALA LUMPUR, 10 May 2013 - Universiti Sains Malaysia (USM) emerged glorious by bagging 13 gold and two silver medals from its 15 entries in the 24th International Invention, Innovation, and Technology (ITEX 2013) exhibition held here today.
Also outstanding was the Dean of the School of Materials and Mineral Resources Engineering, Prof. Hanafi Ismail who brought home the Special Award for his product r-RubFoam-A Novel Solution for Global Oil Spills which is recognised by Korea.
According to the head of the delegation of researchers, Prof. Rahmat Awang, the success is very encouraging, and it can motivate more lecturers to conduct further research and develop their research products for commercialisation.
The full list of winners is as follows: -
1) Ecofriendly and Userfriendly Lipase Assay Kit : Prof. K. Sudesh Kumar C Kanapathi Pillai - Gold
2) Ammiba Bleaf Eco Wrap : Prof. Madya Baharin Azahari - Gold
3) Porcine DNA Detection Kit : Prof. Madya Dr. Tang Thean Hock - Gold
4) Universal Suspended Handle Adaptor For Petrol Engined Grass Trimmer : Prof. Zaidi Mohd Ripin - Gold
5) Dental Nanocomposite from Rice Husk : Prof. Ismail Ab Rahman - Silver
6) Bal Ex Zuraida-Shah Rotatory Chair : Dr. Zuraida Zainun - Gold
7) ePronounce - Enabling Correct Pronunciation Across Cultures : Prof. Fong Soon Fook - Gold
8) Stepping Force Analgesic Meter : Dr. Yam Mun Fei - Gold
9) BISTEA : Dr. Uthumporn Utra @ Sapina Abdullah - Gold
10) TCP.Com : Prof. Radzali Othman - Gold
11) r-RubFoam-A Novel Solution for Global Oil Spills : Prof. Hanafi Ismail - Gold
12) Electronic Decision Pole for Palm Oil Fruit Ripeness Detection : Dr. Zaini Abdul Halim - Gold
13) Grammar Assessment System : Prof. Abdul Rashid Mohamed – Gold
14) Porous Medium Stove with Cogeneration : Prof. Mohd Zulkifly Abdullah – Gold
15) Intelligent Concrete Mix Designer (ICMD) : Prof. Madya Taksiah A. Majid - Silver
The following is an interview between ITEX organiser with Prof. Dr. Abdul Rashid Mohamed.