USM AT 50: MEET, GREET AND LET'S CELEBRATE FOR THE NEXT 50 YEARS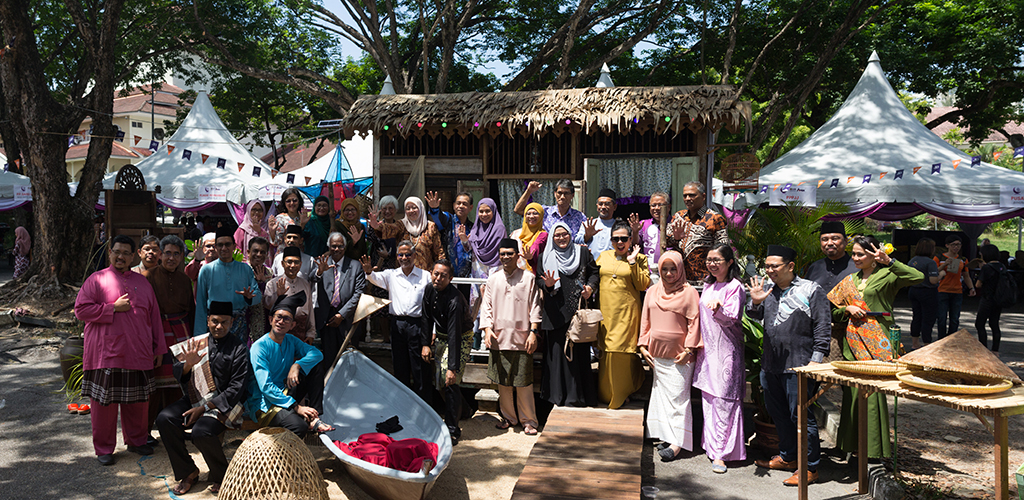 PENANG, 28 June 2019 – Universiti Sains Malaysia (USM) held an Eid-ul-Fitr celebration on its grounds for the campus community yesterday.
The celebration this year, with the theme 'Lambaian Desa' (The Call of the Countryside) reflects the rustic rural mood, which can be seen in the layout of the overall presentation and the varieties of food served.
Food is prepared by the different schools, centres and departments and then shared with everyone in a 'potluck' manner.
More than 5,000 members of the campus community turned up in their best traditional wear at the Raya gathering.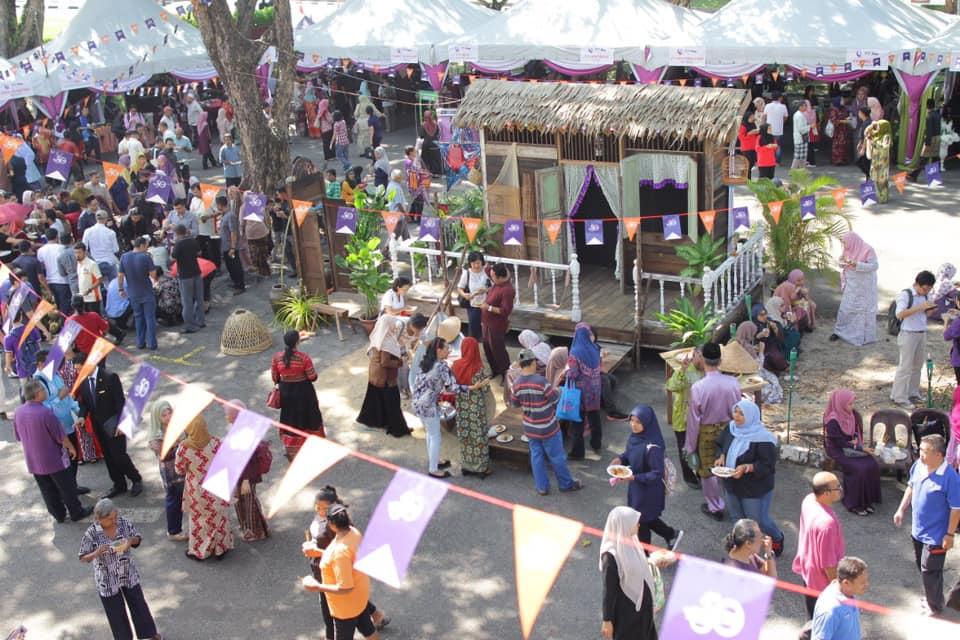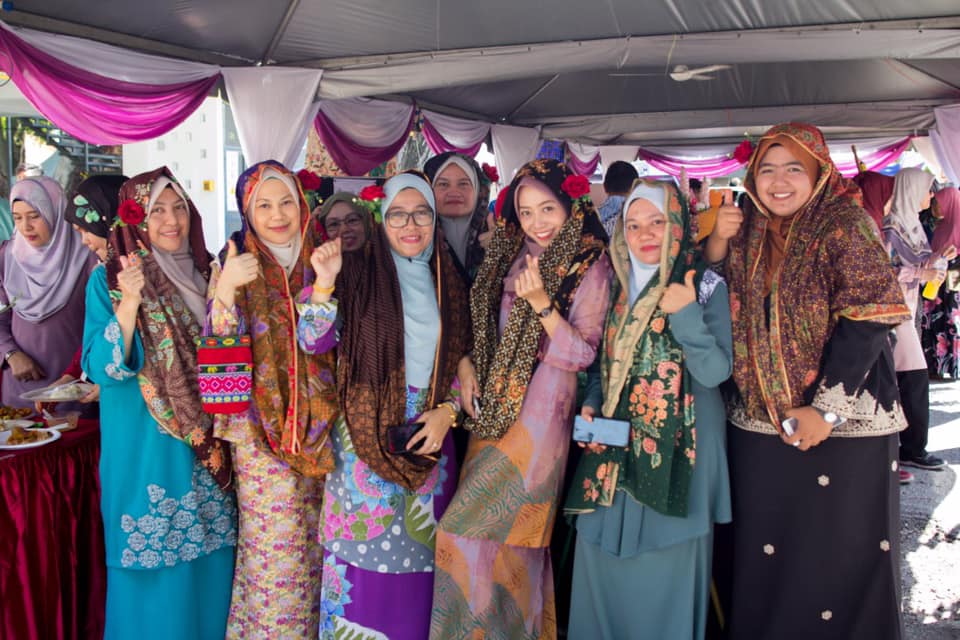 Also present were Pro-Chancellor, Tan Sri Dato' Dr. M. Jegathesan and wife; Board of Governors Chairman, Dr. Hari Narayanan P. Ondiveeran; members of USM Board of Governors; Vice-Chancellor, Professor Datuk Dr. Asma Ismail and husband; Deputy Vice-Chancellors; and heads of departments.
In general, it's a way for the university to share the joy and sense of togetherness with the staff and students coming from various walks of life.
National Geographic previously ran an article with the title: "What is it about eating that brings us closer together?"
The article states that food is one medium where people would come together to make friends, affirm attraction to one another and at the same time be merry as we count our blessings.
The Journal of Ethnic Foods meanwhile, highlighted in an article how food could instil or dictate roles, routines and behaviours of people in daily life, their beliefs and economic standing.
That would explain why there's turkey for Thanksgiving and mooncakes for the Mid-Autumn Festival. In other words, food has its own social functions in different societies as well.
The feast at USM for 'Eid-ul-Fitr', or 'Hari Raya' to the locals has been part of the university tradition for more than a decade. Through food, especially the signature 'ketupat' and 'lemang', people would come together to share in the celebratory mood seen throughout the Muslim month of Syawal.
Sharing the food and getting together is still regarded as an important practice, more so when there are communities coming from different backgrounds.
USM is also pushing for its internationalisation at home programme, and getting to know local cultures and practices would be a good way for international students especially to be more familiar with the country's different communities.
For this year's celebration too, for the first time, members of the campus community were requested to bring their own cups as part of the university's commitment in championing sustainability.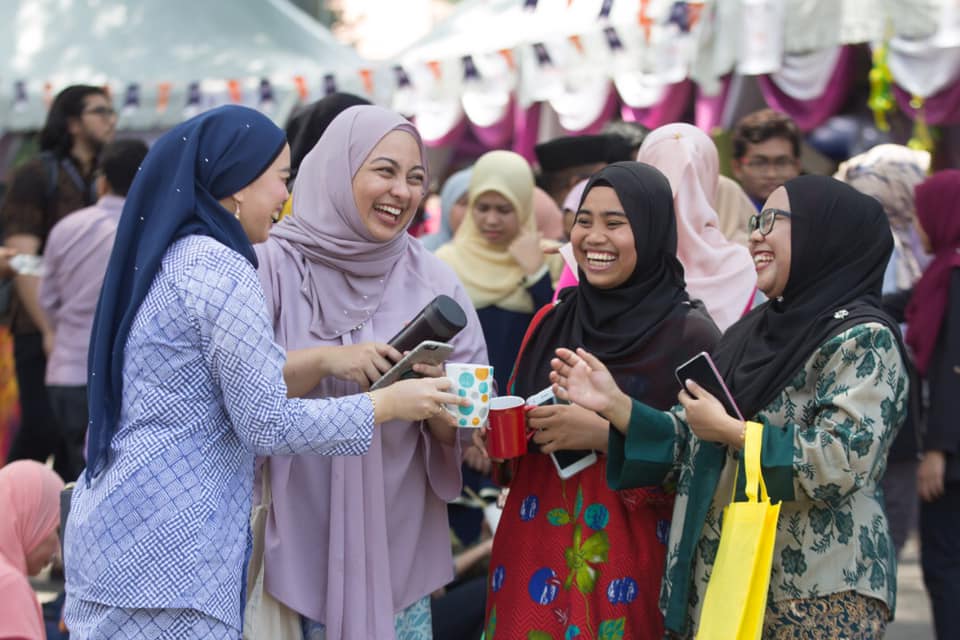 It is hoped that this small gesture of bringing our own personal cup, can create a trend of mindfulness that will benefit this planet's environmental future and influence humanity's growing impact.
As USM counts its blessings, as reminded by the Vice-Chancellor with #syukurselalu and celebrates its 50th year, it would continue to look at different ways and means of how sustainability can be practiced as its core anchoring value, which could be translated into different aspects of life in the university.
Here's to the next 50 years!
Text: Mazlan Hanafi Basharudin